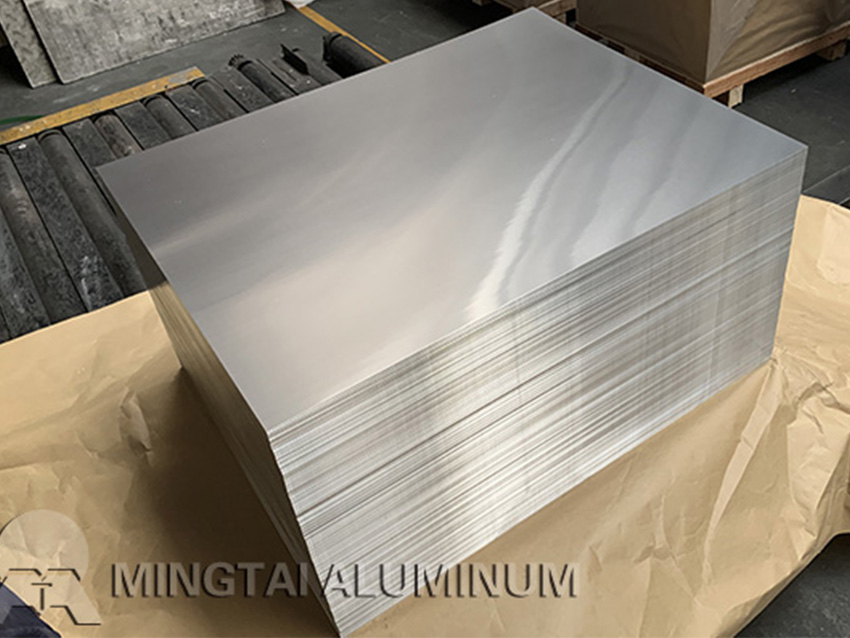 5754 h111 Aluminum Alloy
Loading Port: Tianjin/Qingdao, China
Sample: A4 Sized
Payment Terms: L/C,D/P,T/T
Delivery time: Within 15-30 Days
Email Us:sales01@mingtai-al.com
Contact Us
---
5754 h111 Aluminum Alloy
5754 h111 aluminum and 5754 H114 aluminum are the common alloy in tread plates. For the h111 tempered 5754 aluminum sheet alloy, exhibits high strength, excellent corrosion resistance, anodizing property, surface treatment effect, cold workability, weldability, etc. Of course, that due to some work hardening imparted by shaping processes, but less than required for H11 temper. Therefore, 5754 h111 aluminum is widely used for tread plate, flooring, vehicles, shipbuilding, wind internal, weldments, structures, and various fields.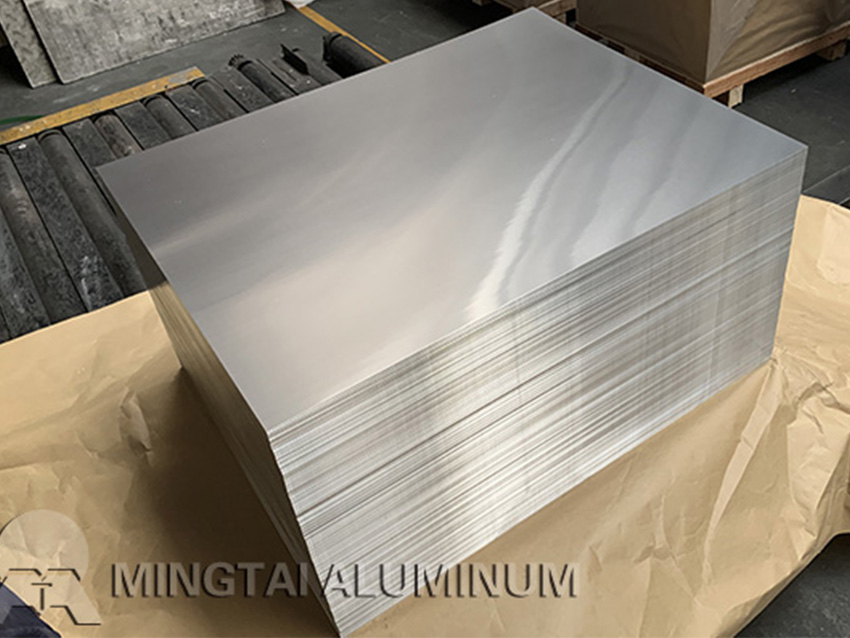 5754 h111 Aluminum Characteristics
Corrosion Resistance
5754 h111 aluminum as typical 5 series Al-Mg alloy, also has better corrosion resistance, especially in seawater and industrially polluted atmospheres.
Weldability
As for the weldability of 5754 h111 aluminum, is well suitable for Gas and Arc methods. It also has excellent resistance against stress cracking.
Other Features
On the whole, 5754 h111 aluminum is less alloyed (highest composition % of aluminium), but only by a small amount. Besides, 5754 h111 aluminum has higher strength than 6061. but it has better ductility and outstanding surface treatment effect.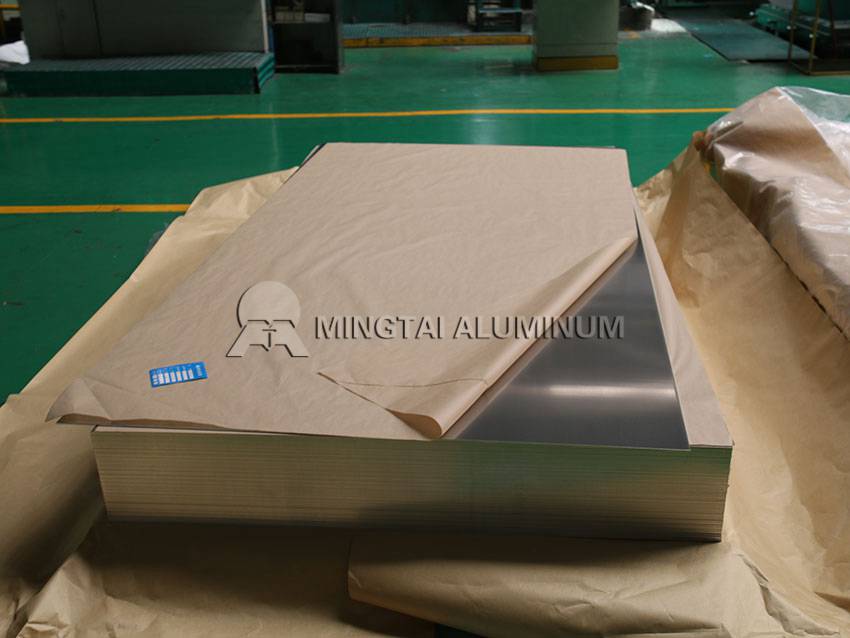 5754 h111 Aluminum Properties
The Mechanical Properties of 5754 h111 Aluminum
Alloy & Temper
Thickness (mm)
YS, Rp0.2 (MPa)
UTS, Rm (MPa)
Elongation A50, (%)
Hardness Brinell
Bend Radius
180°
90°
5754-H111
> 0.5 to 1.5
80
190 – 240
14
44 HB
0.5 t
0.5 t
> 1.5 to 3.0
80
190 – 240
16
44 HB
1.0 t
1.0 t
The Physical Properties of 5754 h111 Aluminum
| | |
| --- | --- |
| Property | Value |
| Density | 2.66g/cm³ |
| Melting Point | 595-645°C |
| Thermal Conductivity | 147W/m. K |
| Thermal Expansion | 24×10¯ ⁶/°C |
| Resistivity | 49nΩ.m |
| Modulus of Elasticity | 68GPa |
| Modulus of Rigidity | 26.5GPa |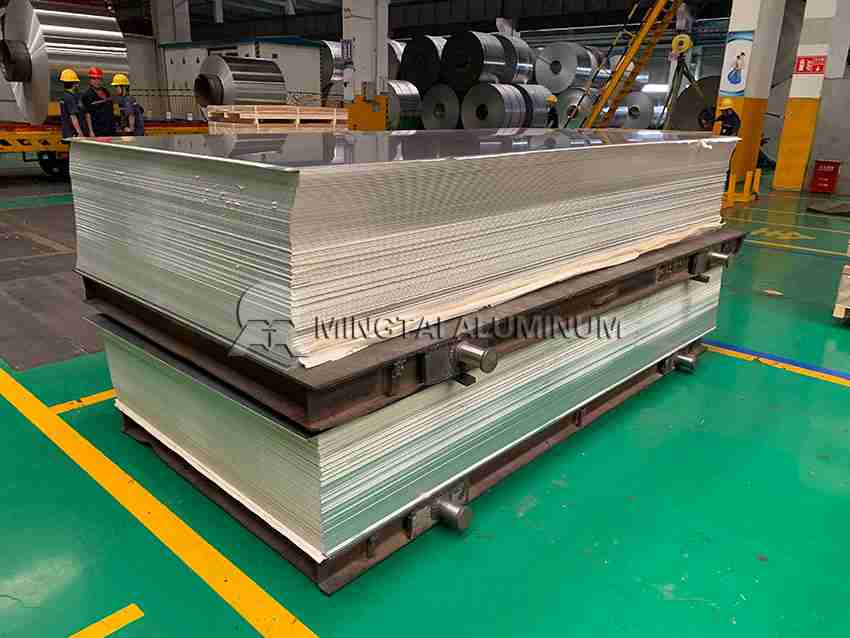 Applications of 5754 h111 Aluminum Alloy
5754 h111 aluminum alloy is typically used in:
~ Tread plate ( shows the beautiful surface patterns of diamond/ big 5 bar/ small 5 bar/ 3 bars,etc. )
~ Wind internal
~ Sound barriers
~Shipbuilding
~ Vehicle bodies (including tank truck, trailer, automobile,etc)
~ Rivets
~ Fishing industry equipment
~ Food processing and Pressure vessel
~ Decoration materials, appliance, cosmetics anodizing, cans closures, various welding and structural parts
5754 h111 Aluminum Technical Parameters
Elements
Mg
Mn
Fe
Si
Cr
Zn
Cu
Ti
Others
Al
Content
2.6~3.6
0.5
0.4
0.4
0.3
0.2
0.1
0.05
0.05
Remain
Typical Alloy
5754 Aluminum
Material Temper
H111
Alloy Types
Sheet, Plate, Tread plate, Coil, Tread coil
Surface Pattern
Plain, Diamond, Big 5 bar, Small 5 Bar, 3 Bar, 2 Bar, Single Bar
Thickness (mm)
0.1-500
Width (mm)
20-2650
Length (mm)
Customize
Typical Product
Tread plate, Wind internal, Sound barriers, Shipbuilding, Transportation, Decoration materials, structural parts, etc