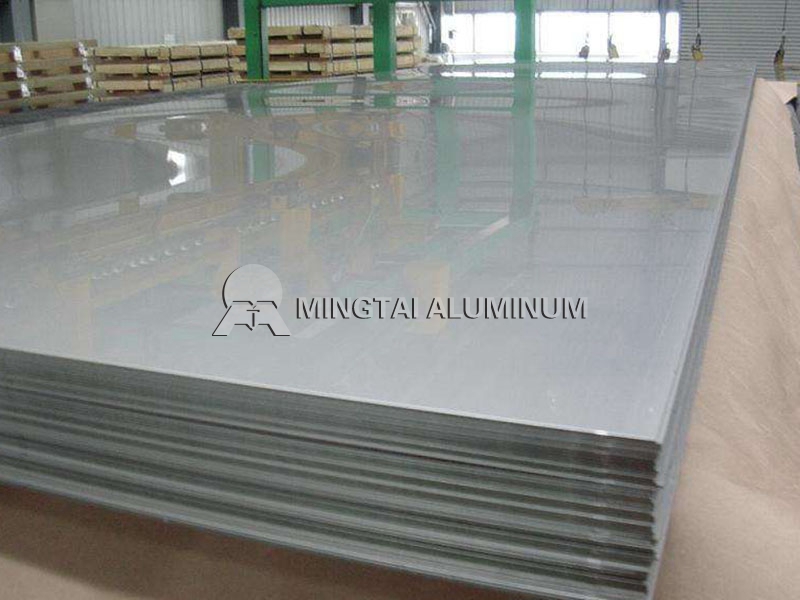 4mm Aluminium Sheet | 4mm Thick Aluminium Sheet
Loading Port: Tianjin/Qingdao, China
Sample: A4 Sized
Payment Terms: L/C,D/P,T/T
Delivery time: Within 15-30 Days
Email Us:sales01@mingtai-al.com
Contact Us
---
4mm Aluminium Sheet
The 4mm aluminium sheet is widely used in marine application, building, industry, manufacturing, etc. For the 4mm thick aluminium sheet, has a certain thickness, stiffness, strength, bearing capacity, as well as excellent mechanical properties of aluminum alloys. So here, our 4mm aluminum sheet covers 1-7 series alloy grades for your choice. Such as the common 4mm thick 5083 marine grade aluminum sheet,1050 h14, 3003, 5005, 5052, 6061 sheet and tread plate, etc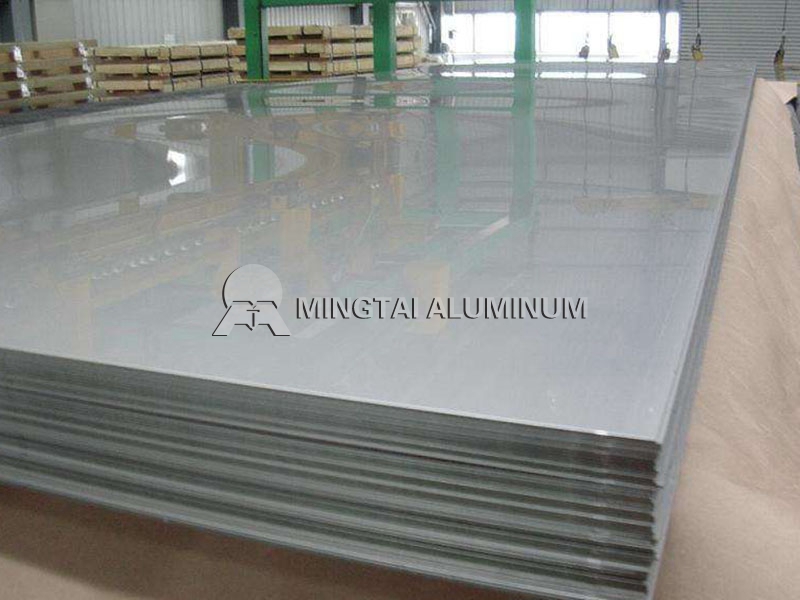 4mm Aluminium Sheet 1050 5083 Series Plate
1050 Grade 4mm Thick Aluminium Sheet
Alloy Series: 1 series pure aluminum alloy
Material properties: In fact, 1050 alloy with 99.5% Al content retains silvery white luster, light texture, and ductility of pure aluminum. In addition, It's also famous for beautiful anodizing appearance. So, 1050 alloy also get better corrosion resistance, finish reflective, weldability, electrical conductivity, etc.
The application of 1050 grade 4mm aluminum sheet:
What's more, such 0.2mm,2mm, 3mm, 4mm thick 1050 aluminium sheet is widely used for architectural flashings, aluminum composite panel (ACP), PS painting CTP plate, tread plate, fan blade, signs, light reflectors, shutters, etc. It's highly economic low cost in fact!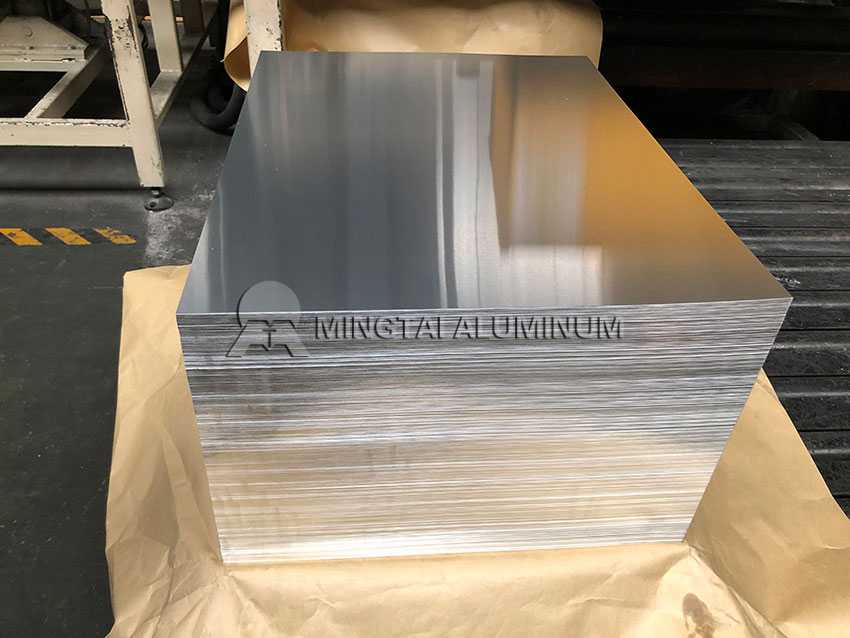 5083 Series 4mm Thick Aluminium Sheet
Alloy Series: 5000 series Al-Mg alloy
Material properties: 5083 aluminum also is typical ant-rust alloy, and regards as marine grade aluminum. So it shows best seawater resistance, very high strength, better weldability, machinability, and mechanical characteristics.
Mechanical Properties:
Typical Temper
Tensile Strength
Yield Strength
Elongation
Thickness
Width (mm)
O (annealed)
42 KSI
21 KSI
14 %
0.5-600mm
500-3100mm
H116
46 KSI
33 KSI
10 %
H321
48 KSI
33 KSI
10 %
The application of 4mm thick 5083 aluminium sheet:
Particularly, 5083 grade 4mm aluminium sheet is common material for shipbuilding. For example, the common temper are O, H116, H111, H321, H112. Accordingly, they are well applied to yacht, cruise ship, fishing boat, sand boat, work boat, catamaran and other hull components of the manufacture. Of course, 5083 alloy is also widely used for tank truck, trailer, vehicles, flanges, precision machinery, etc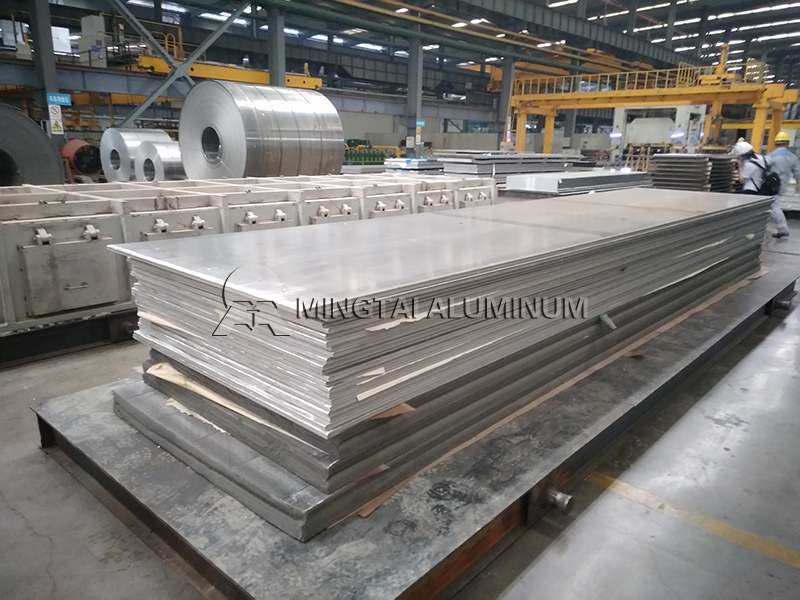 Related Products of 4mm Aluminum Sheet
| | |
| --- | --- |
| such as 2mm aluminium sheet | 1mm thick aluminum sheet |
| 24 /22 gauge aluminum sheet | 3mm thick aluminum sheet</td |
| 5mm aluminium sheet | 6mm aluminium sheet |
| 4 x 8 aluminum plate | 5 x 10 aluminum plate |
| 5 x 12 aluminum plate | 8 x 4 aluminum plate |
| aluminium sheet 0.7 mm | 0.6 mm aluminium sheet |
Mingtai Supplier of 4mm Aluminum Sheet
Welcome to Mingtai Al. Industry Co.,ltd ! In fact, Mingtai Aluminum is a large aluminum sheet supplier in international market. In addition, It has several decades of export experience. So here, there are not only 4mm aluminium sheet, but also 1-8 series alloys available in complete grades, temper, thickness, width, as well as very preferential price for your choice ! Then, if you are looking for 4mm aluminum sheet and other alloy products, Now, contact us to get best price ! Come on !