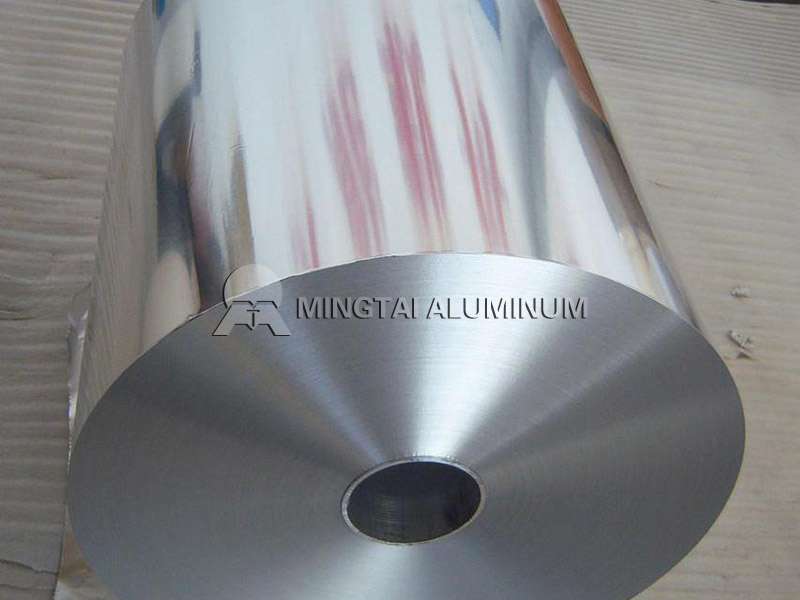 3003 Aluminium Foil
Loading Port: Tianjin/Qingdao, China
Sample: A4 Sized
Payment Terms: L/C,D/P,T/T
Delivery time: Within 15-30 Days
Email Us:sales01@mingtai-al.com
Contact Us
---
Introduction to 3003 Aluminium Foil
3003 aluminium foil is a common product of Al-Mn series alloys. Because of the addition of alloy Mn element, it has excellent rust resistance, weldability and corrosion resistance. Similarly, 3003 aluminium foil is also a non-heat treated alloy, so cold working method is used to improve its mechanical properties, but 3003 aluminium foil with medium strength is 10% stronger than 1 series alloy aluminium foil. In addition, the plasticity and welding performance of 3003 aluminium foil is also very good. So, It is a good choice for aluminum foil for electrolytic capacitor, lunch box container, and aluminum honeycomb core material. Here, Mingtai as a large-scale 3003 aluminium foil manufacturer, has introduced the world-class Zhuoshen foil rolling mill and adopted ANDRITZ plate rolls to make the produced 3003-H18 aluminium foil, 3003-O aluminium foil, 3003 -H24 aluminium foil and other 3003 aluminium foil products have multiple advantages such as food grade, clean degreasing, fewer pinholes, good plate shape, non-deformation in cutting, and easy to peel off, etc., and they are exported globally at an affordable price. So, You can rest assured purchase!!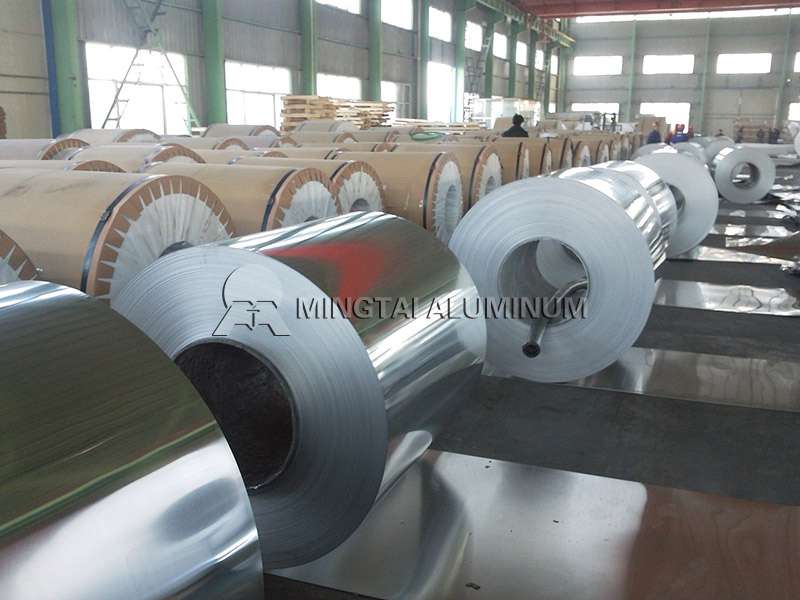 Features of 3003 Aluminium Foil
1. Excellent corrosion resistance. The Al2O3 protective film formed easily on the surface of 3003 aluminium foil can resist the corrosion of most acids and organic matters.And the use of corrosion inhibitor, 3003 aluminium foil can also withstand weak alkali corrosion.
2. High plasticity. In the annealed temper, 3003 aluminium foil has high plasticity. Its plasticity is good for semi-cooling hardening.But the plasticity is the lowest in cold hardening.
3. Good ductility. Compared with series 1 and 8011 aluminum foil, 3003 aluminium foil has better processing performance and higher elongation, Its comprehensive performance is strong.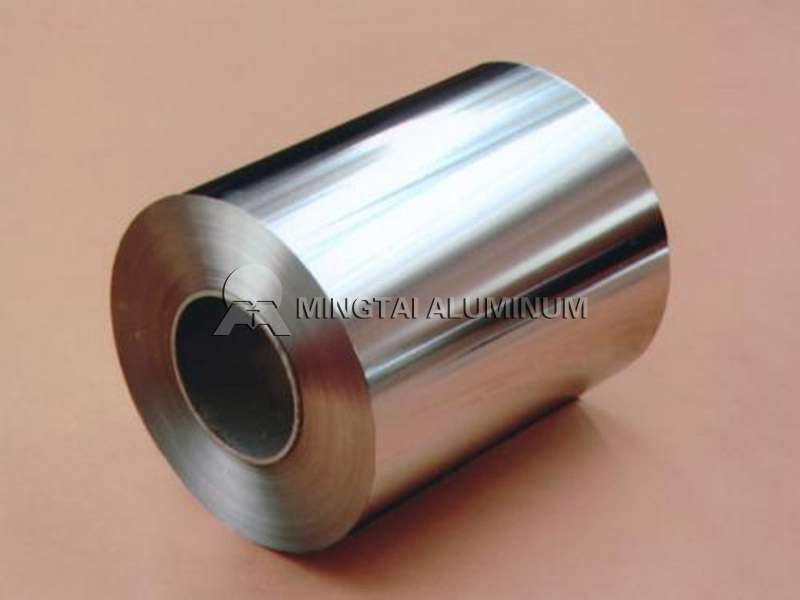 Usage of 3003 Aluminium Foil
Electrolytic Capacitor Foil
3003-H18 aluminum foil, 3003-O aluminum foil, 3003-H24 aluminum foil. These 3003 aluminium foil with excellent corrosion resistance and rust resistance can meet the performance requirements of various electrolytic capacitor cathode materials. Her, It is worth mentioning that the 3003 aluminium foil produced by Mingtai company has a good version, clean surface, no oil, bubbles, scratches and other defects, neat end face, accurate control within the error range.In addition, the edges of 3003 aluminium foil are free of burrs and cracks.Therefore, it is widely accepted by the international electrolytic capacitor foil market.
Lunch Box Container Foil
3003 aluminium foil with good elongation and processing, it can well meet the strength requirements of food box container during stamping.Especially for the complicated profile-shaped structure of three-cavity or multi-cavity container, the 3003 aluminium foil container has a low probability of cracking when stamping.The results show that after proper annealing treatment, the finished product rate of 3003-h24 aluminium foil lunch box container, can reach 95%.
Aluminum Honeycomb Core Material
3003-h18 aluminum foil, as the base material of honeycomb panel, is later processed into a dense i-beam, and the dispersed honeycomb panel is subjected to pressure in all directions, so that the honeycomb panel is evenly stressed.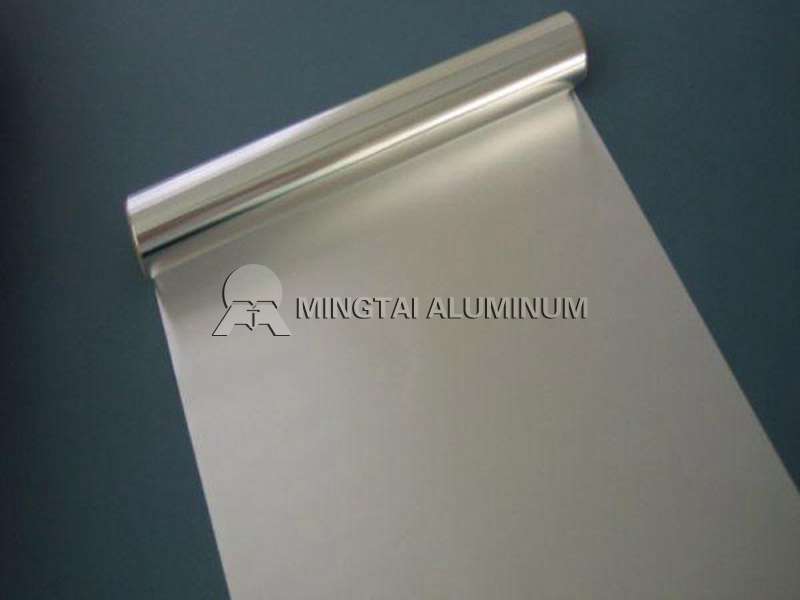 Mechanical Properties of 3003 Aluminium Foil
Tensile strength  σb (MPa)
Yield strengt σ0.2 (MPa)
Elongation δ16 (%)
Hardness

(HB)

140-170mpa
≥85
≥9%
48
Technical Parameters of 3003 Aluminium Foil
Alloy No.
Si
Fe
Cu
Mn
Mg
Cr
Zn
Ti
Others
Al
3003
0.6
0.7
0.05-0.20
1.0-1.5
–
–
0.1
–
0.2
REMAIN
3003 Aluminum Alloy Products
Products
Type
Temper
Thickness(mm)
Width (mm)
Length(mm)
3003 Household Foil
Painted,
H111  H12  H14  H16  H18  H22  H24  H26  H28
0.01-0.2
300-1100
coil
3003 Container Foil
Bare, Mill Finish
H22  H24
0.01-0.2
200-1100
coil
3003 Packaging Foil
Tread plate
O H22  H24
0.018-0.2
100-1600
coil
3003 Electronic Foil
H18
0.02-0.055
100-1600
coil