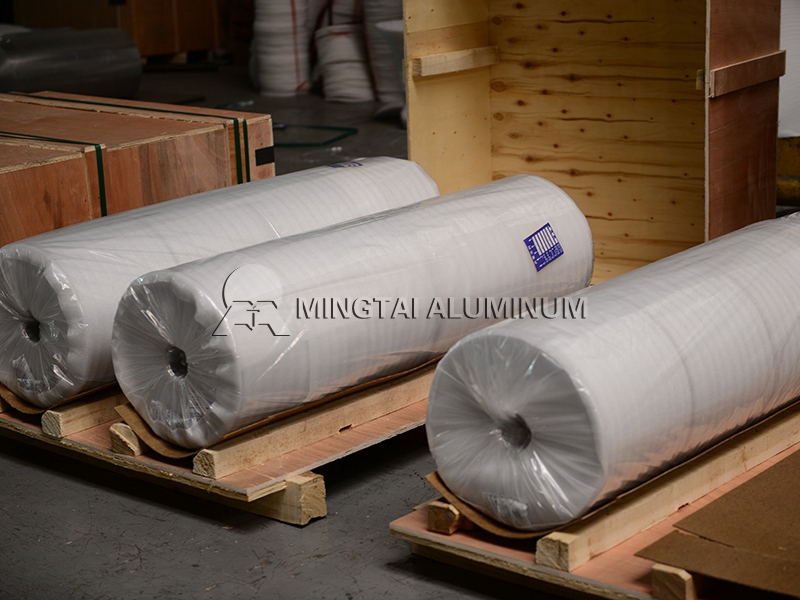 Aluminium Foil Container 8011 3003 Dubai
Loading Port: Tianjin/Qingdao, China
Sample: A4 Sized
Payment Terms: L/C,D/P,T/T
Delivery time: Within 15-30 Days
Email Us:sales01@mingtai-al.com
Contact Us
---
3003 Aluminium Foil Container Aluminum Foil
With the development of global economy, the improvement of people's living standards and environmental protection awareness are constantly strengthened. Plastic and foam plastic containers will gradually withdraw from the market because of their "white pollution". Fortunately, a number of studies have shown that the 3003 aluminium foil container is recyclable, non-toxic and pollution-free, which is the current development trend. In the process of using, the 3003 aluminum foil container has incomparable advantages in food hygiene, safety, environmental protection and recycling. In the face of widely used plastic, foam plastic food box has high harm to human body, serious pollution to the environment and low recycling value. No doubt, 3003 aluminum foil coil plays a very important role in fast food container.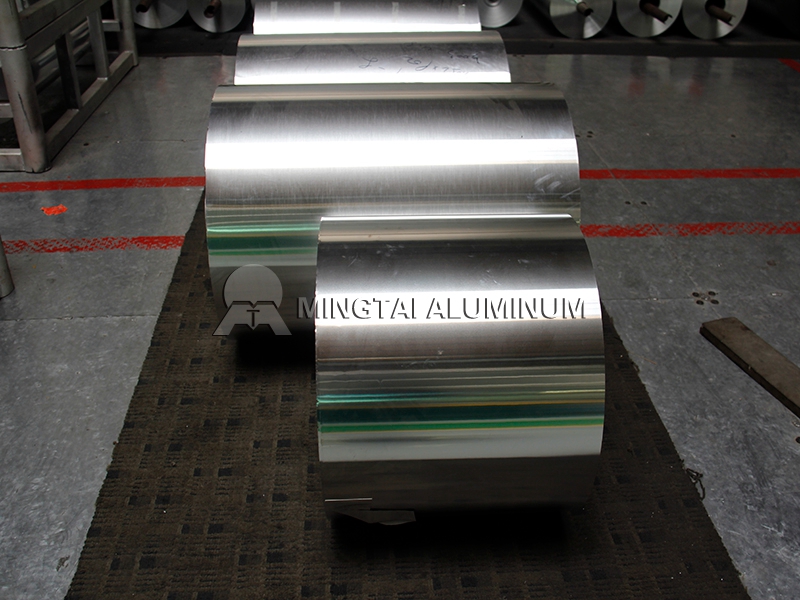 8011 Vs 3003 Aluminium Foil Container
What's the difference between an 8011 Vs 3003 aluminium foil container? The 8011 Vs 3003 aluminium foil container only contains slightly different trace elements. 3003 aluminium foil and 8011 aluminium foil are both container aluminum foil. But in order to ensure the strength of the container and stamping, aluminum alloy foil must have good strength and elongation, especially for the three-cavity or multi-cavity container complex shaped structure, otherwise aluminum foil in punching will occur rupture phenomenon, resulting in cost loss.
Therefore, 3003 aluminum alloy foil has good processing performance and has higher strength and elongation than 1 series and 8011 aluminum alloy foil, so 3003 aluminum foil container is more often used. Here, let's analyze it in detail. For the 1100 aluminum alloy of series 1, although the tensile strength is 110-160 Mpa, which is similar to the other two, the elongation is only about 3%. The tensile strength of 8011 aluminum alloy foil is 120-170mpa with elongation ≥8%, and the tensile strength of 3003 aluminum alloy foil is 140-170mpa with elongation ≥9%. Obviously, the comprehensive performance of 3003 aluminum foil container is better than that of 8011. It is worth mentioning that 3003 aluminium foil under the condition of H24, the finished product rate of 3003 aluminium foil container can reach more than 95% after the proper annealing process.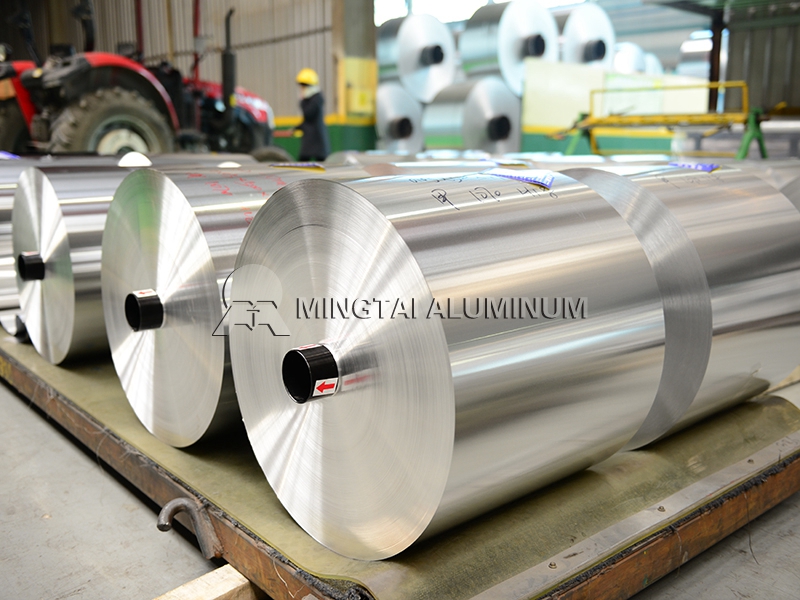 Mingtai 8011 Vs 3003 Aluminium Foil Container
Mingtai as one of 8011 vs 3003 aluminum foil manufacturers, who supplies 8011 aluminum foil and 3003 aluminum foil, and other aluminum coil, aluminum sheet, aluminum tape products for the first five years of China's exports, exported to Australia, the United States, dubai, France, Japan, South Korea and other countries, covering the Middle East, east Asia, Western Europe, North America, South America, southeast Asia, Oceania and other regions. Among them, in the Australian market share of more than 40%, is the americas region of the global aluminum foil enterprise export reputation of the second manufacturer. In addition, mingtai 8011 vs 3003 aluminium container aluminum foil and other products are obtained by I S O 9 00 1, I S O 1 4 00 00, S G S, D N V G L, C C S, A B S certificates, which are worth buying with confidence. Welcome the majority of users to consult!