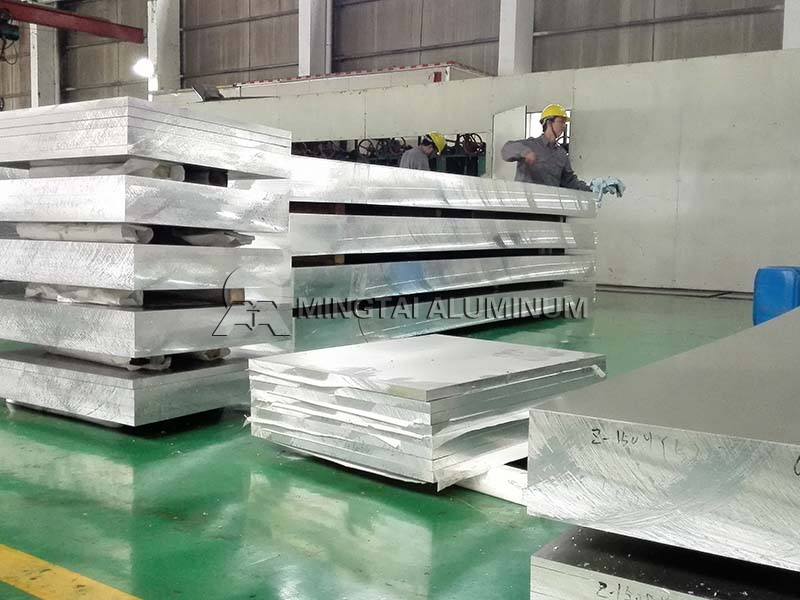 3 series aluminum plate manufacturer
Loading Port: Tianjin/Qingdao, China
Sample: A4 Sized
Payment Terms: L/C,D/P,T/T
Delivery time: Within 15-30 Days
Email Us:sales01@mingtai-al.com
Contact Us
---
Aluminum plate manufacturer introduces the model of aluminum magnesium manganese plate
3 series aluminum alloy, also known as aluminum magnesium manganese plate, has the characteristics of high strength, strong corrosion resistance, good plasticity, easy processing, good electrical conductivity and strong recovery. It is representative of grade 3003 aluminum plate, 3004, 3005, 3104, 3105 aluminum plate. Wait.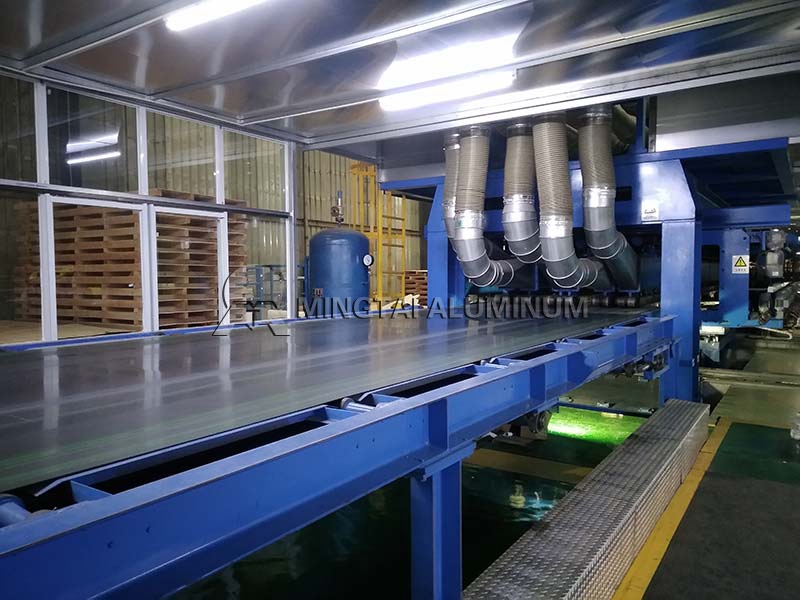 Introduction of the use of aluminum magnesium manganese board
Because aluminum-magnesium-manganese sheets are easy to bend and weld, and have good processing properties and corrosion resistance, they are often used as building exterior walls or roofing materials. They are widely used in various exhibition halls, stadiums, shopping centers, large public entertainment facilities, and public services. Construction industry such as construction and residential buildings. The aluminum-magnesium-manganese board meets the requirements of building comfort, lightness, durability and environmental protection. The service life of the building exterior wall and roof can reach 50 years.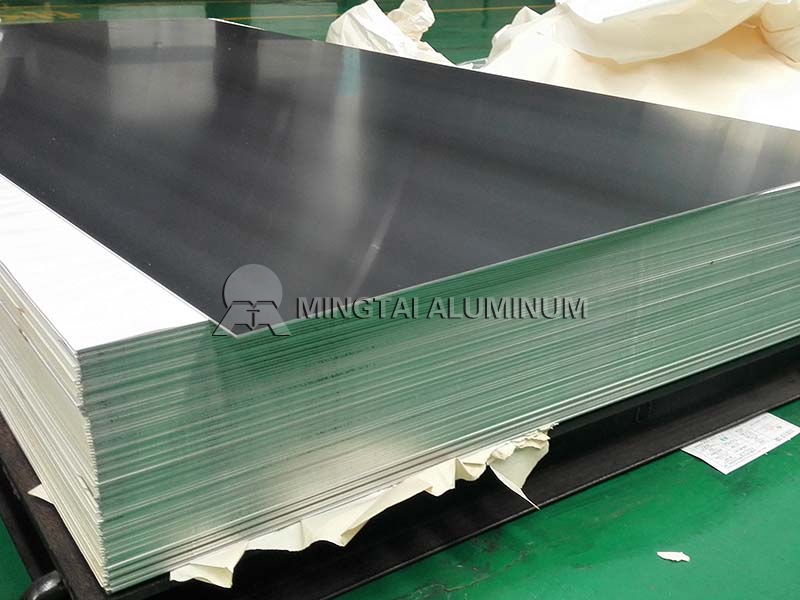 Mingtai Aluminum is a large-scale aluminum-magnesium-manganese board manufacturer. The typical product 3003 aluminum sheet has good formability, good corrosion resistance and weldability. It is often used as a rust-proof aluminum sheet, and its strength is about 10% higher than that of 1100. Good properties, compatibility, and corrosion resistance.
The production process of 3003 hot-rolled aluminum sheet needs to be heated by aluminum ingot and rolled by hot rolling mill under high temperature conditions. 3003 hot-rolled aluminum sheet has the advantages of good surface quality, strong mechanical properties and ductility, and good oxidation effect. It is often used to make power battery casing, automobile heat shield, fuel tank, automobile skid plate, battery explosion-proof valve, battery cover and signage. , cans, medical equipment, etc.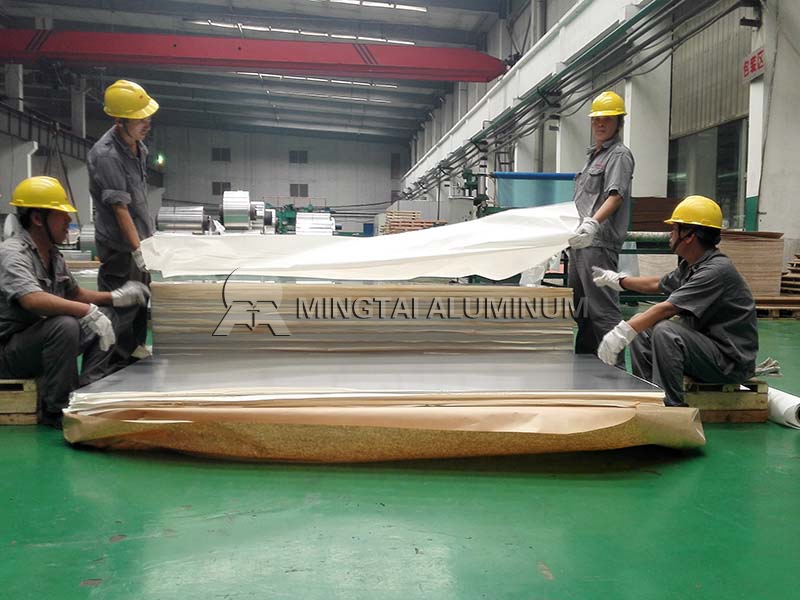 Mingtai Aluminum is a professional manufacturer of 3003 aluminum plates in China. The 3003 aluminum plates are available in O, H12, H14, H16, H18, H19, H22, H24, H26, H28 and H112 with a thickness range of 0.2-500mm and a width of 20-2650mm. The length is 500-16000mm. It can produce ultra-wide 3003 aluminum sheets, hot-rolled 3003 aluminum sheets, and 3003 aluminum coils.
Mingtai Aluminum has a 3300mm wide "1+1" hot rolling line, a self-developed (1+4) hot rolling line, and more than 20 production lines and more than 60 large-scale production lines in Germany, Korea, Italy and independently. Processing Equipment. 3003 hot-rolled aluminum sheet production process is mature, the product has good formability, corrosion resistance and weldability, and the price is favorable, which is deeply trusted by customers.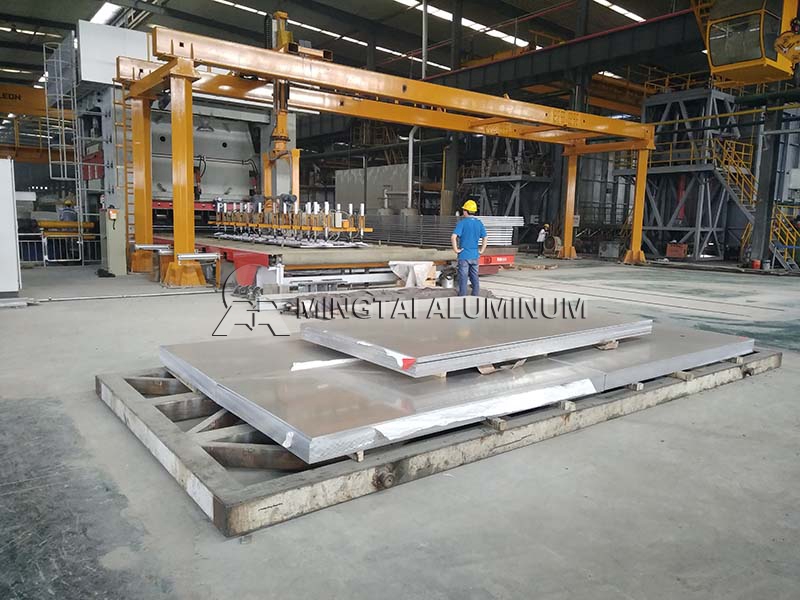 Mingtai Aluminum focuses on the research and production of hot-rolled 3003 aluminum-magnesium-manganese sheets, and the internal stress of 3003 ultra-wide and ultra-thick aluminum sheets is eliminated, and the processing is not easily deformed. The 3003 aluminum plate has a thickness ranging from 0.2 to 500 mm, a width of 20 to 2650 mm, and a length of 500 to 16,000 mm. Welcome to consult and order