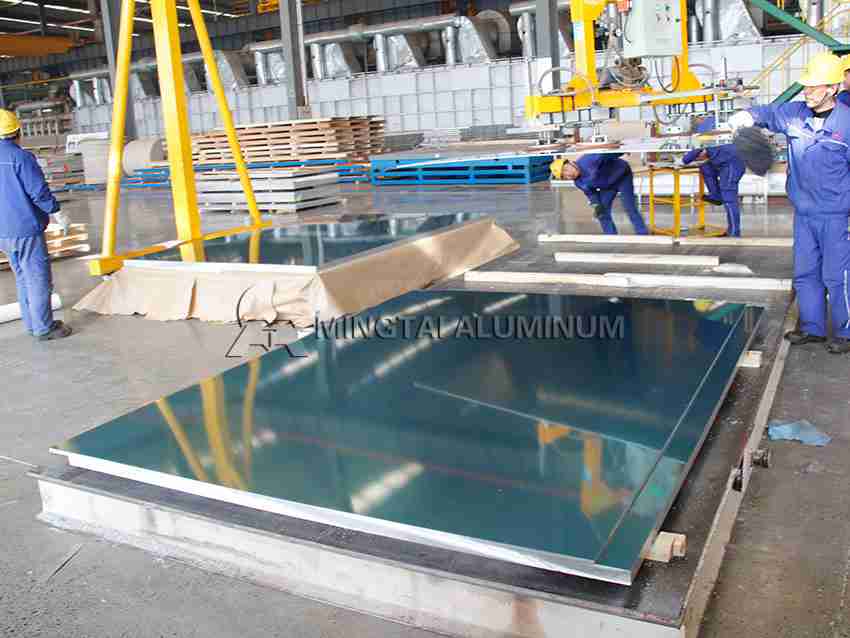 16mm Aluminium Plate
Loading Port: Tianjin/Qingdao, China
Sample: A4 Sized
Payment Terms: L/C,D/P,T/T
Delivery time: Within 15-30 Days
Email Us:sales01@mingtai-al.com
Contact Us
---
16mm Aluminium Plate:
16mm aluminium plate is often called a medium thickness plate(thickness between 6-25mm), as the dominant product of Mingtai Aluminum. The production technology of 16mm thick aluminum plate is mature, which is widely used in mold, precision machinery, marine, and other fields. The typical grades alloy include 6061 aluminum plate, 5083, 6082, 7075, 1070 aluminum alloy plate, etc. On the whole, a 16mm thick aluminum sheet plate covers 5 Series, 6 Series, 7 Series, 1 Series, 3 series grades alloy. Here, Mingtai supplies the complete alloy grades. There are also 16mm aluminium plate with 4×8 feet (W*L), as well as the various specification of 4×10, 5×10, 12 x 24, etc. In a timely manner, the sample of A4 size is available free of charge.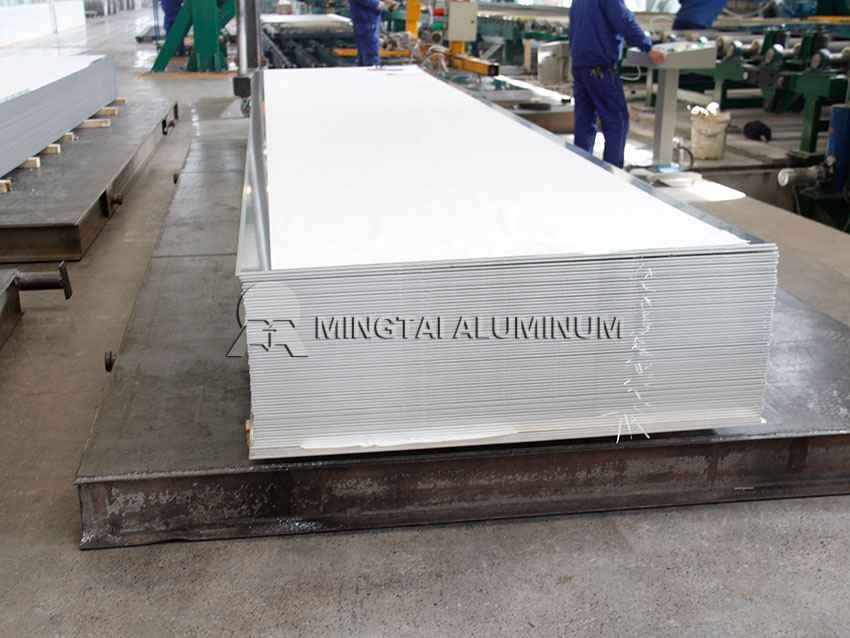 Highly Practical 16mm Aluminium Plate with Typical Grades:
16mm 6061 Aluminium Plate for Mould
6061 aluminum plate is a typical alloy used in mold manufacturing, with a thickness range of 10mm-50mm. The common temper is 6061-t6. 6061-t6 grades 16mm aluminium plate has high toughness and strength, outstanding weldability, better mechanical properties, etc. It's very suitable for molding purposes, such as shoe mold, underwear mold, hardware precision mold, etc. Besides, if high strength and precision are required, 7075 t651 will be better.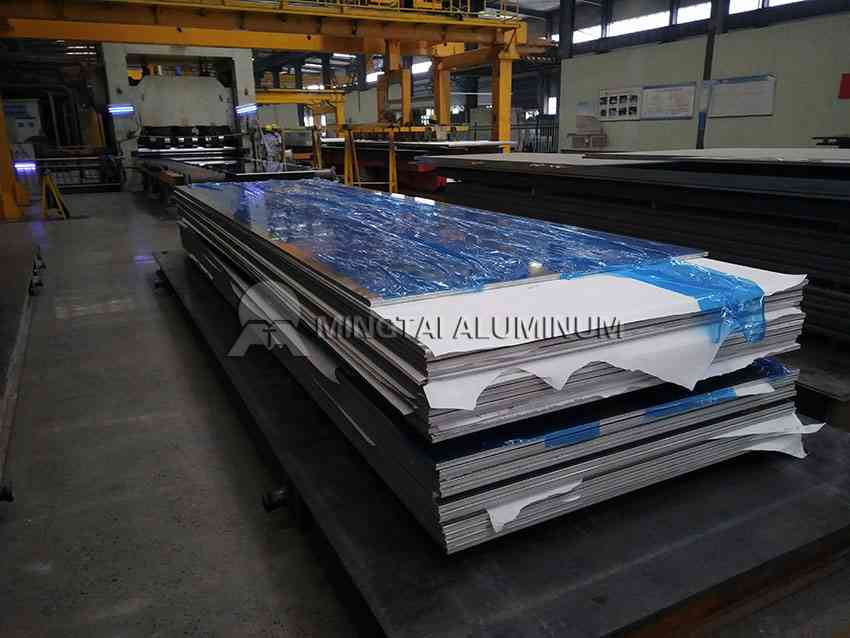 5083 Alloy 16mm Aluminium Plate in Marine Application
The typical thickness of the 5083 marine-grade aluminium sheet is 3 /4 /5 /6 /8 /10 /12/ 16/ 20 mm, etc. The tempering state include 5083 h321, 5083 h116, 5083 h111, with the specification of 2000*6000mm,1500*6000mm,2000*8000mm(W*L). 5083 Alloy 16mm aluminium plate is used for boat bottom/ outboard/ frame/ wall, etc., according to actual demands.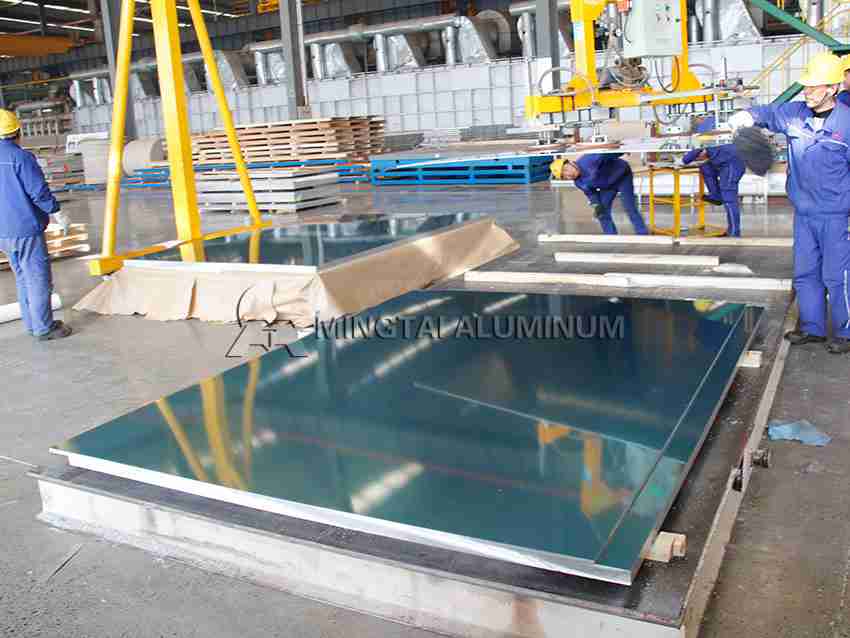 16mm Aluminium Plate Supplier and Manufacturer
It is worth mentioning that, Mingtai Aluminum is not only an aluminum sheet supplier but also a professional manufacturer. Mingtai Aluminum has independently developed "1+1" and "1+4" continuous hot rolling production lines, far ahead of the domestic production level of 16mm aluminium plate! Mingtai Aluminum has been committed to the fine production of medium and super thick aluminum plates. So far, the maximum thickness of the Mingtai aluminum alloy plate can be up to 300mm, the width up to 2650mm, with a flat plate, smooth surface, high strength, and excellent performance. In addition, Mingtai 16mm aluminium plate price is also very competitive!  So If you are interested in our products, then contact us now, to get a good price!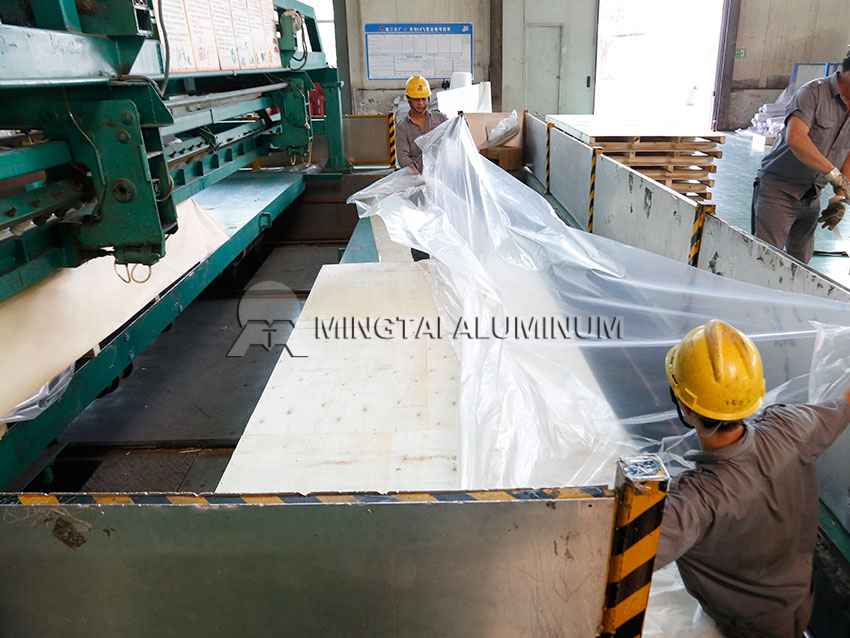 Technical Parameters of 16mm Aluminium Plate:
16mm Aluminium Plate
Alloy Series
6 Series
7 Series
5 Series
1 Series
Typical Alloy
6061, 6063, 6082
7075
5083, 5052, 5A05, 5A06
1070, 1060
Temper
T6, T651, H1*, H2*, H3*, F, etc.
Thickness
16 mm
Width
20-2650 mm
Length
Customized