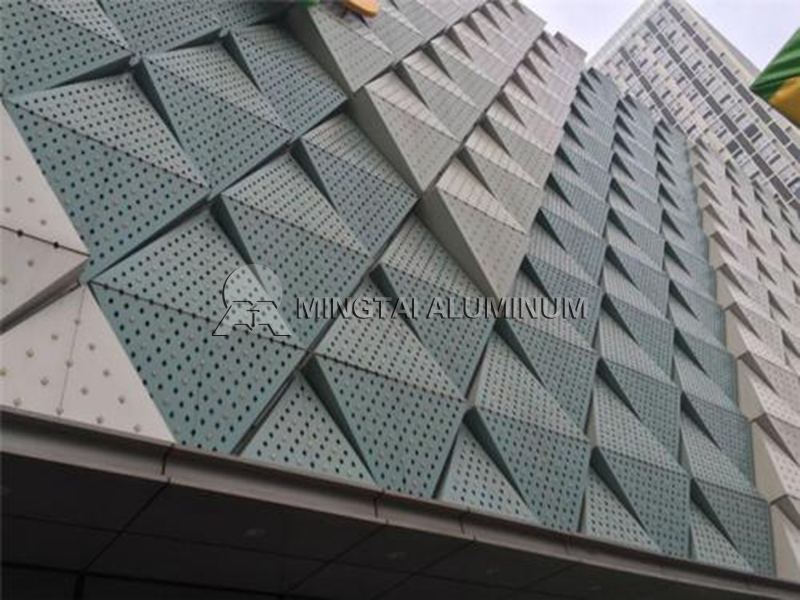 Mingtai supply 2200mm Curtain wall aluminum
Loading Port: Tianjin/Qingdao, China
Sample: A4 Sized
Payment Terms: L/C,D/P,T/T
Delivery time: Within 15-30 Days
Email Us:vip@mingtai-al.com
Contact Us
---
Curtain wall introduction
The architectural decorative curtain wall was used in construction engineering 150 years ago (mid-the mid-19th century). Due to the limitations of materials amount and processing techniques at that time, the curtain wall did not reach absolute water tightness, air tightness, and the resistance to various natural external forces. (such as wind, earthquake, temperature), thermophysical factors (heat radiation, condensation) and sound insulation, fire prevention and other requirements, has not been well developed and promoted.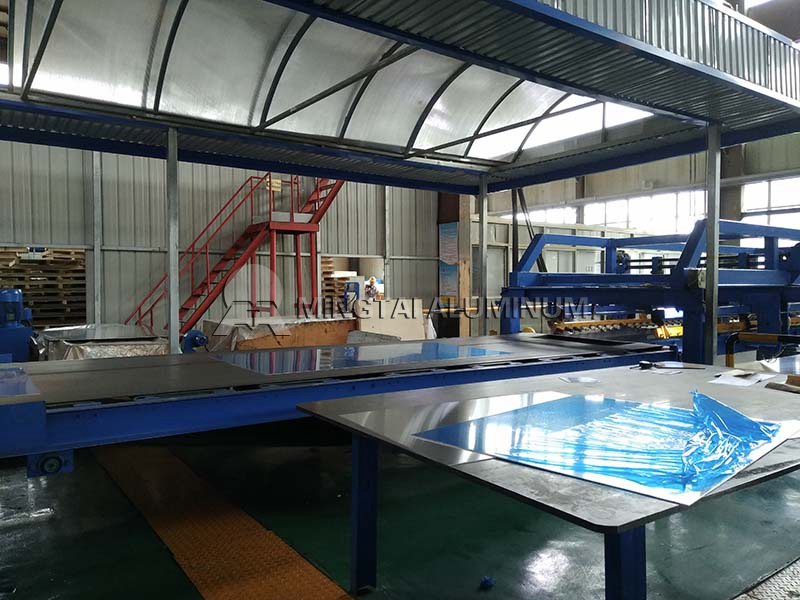 Curtain wall aluminum application
Science and technology are making progress, and many new materials are gradually entering the construction industry. Ecological building materials have become an choice for people. As an environmental protection material, aluminum alloy used to make into aluminum curtain wall, aluminum veneer and aluminum-plastic panel plays a role in environmental protection. It can be called ecological building materials.
Since the 1950s, due to the rapid development of building materials and processing technology, various types of building materials have been successfully developed, such as the invention of various sealants and other sound insulation, the appearance of fireproof filling materials, aluminum sheet materials, It better to solve the requirements of the exterior of the building for the curtain wall. Most of the modern curtain wall is made of curtain wall aluminum, and it has gradually become a new trend of contemporary exterior wall decoration.
Today, curtain walls are not only widely used in the exterior walls of various buildings, but also in interior walls of various functions, such as communication rooms, television studios, airports (airports), large stations, stadiums, museums, cultural centers, and large Hotels, large shopping malls, etc.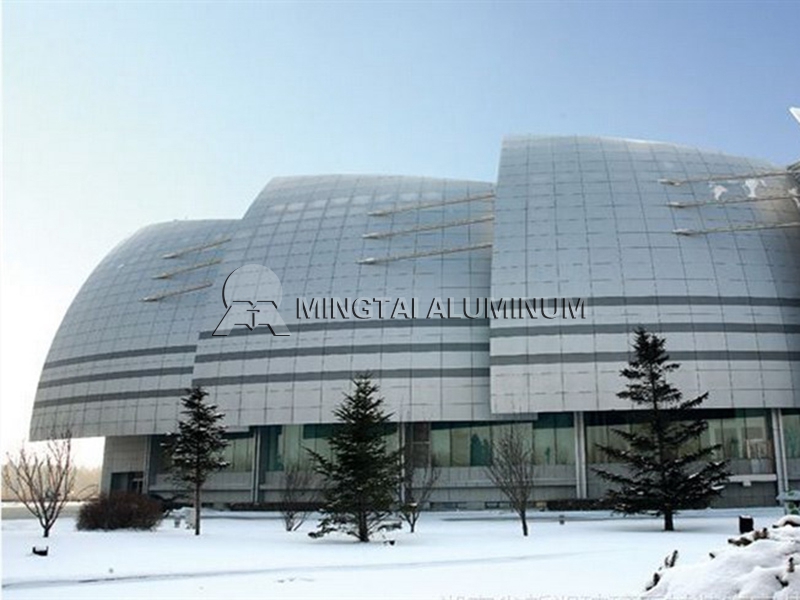 Materials of aluminum curtain wall
Metal curtain wall material is a commonly used material for modern curtain wall. Aluminum alloy material is a common material. The aluminum curtain wall is made of high quality 1100 aluminum plate, 3003 aluminum plate and 5005 single layer aluminum alloy plate. The thickness of curtain wall aluminum plate is various specifications such as 1.5mm, 2.0mm, 2.5mm, 3.0mm, and 4.0mm.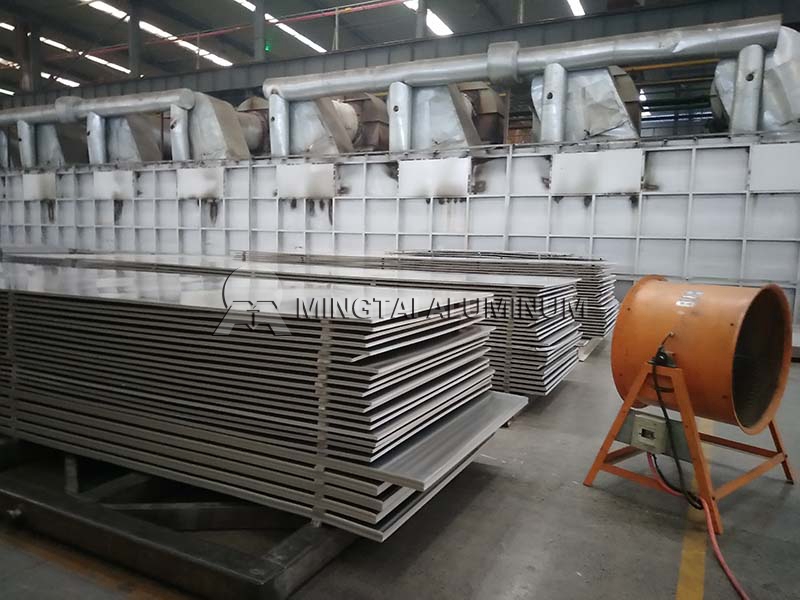 Curtain wall aluminum advantages
1.Light weight, good rigidity, high strength and reasonable structure. Anti-wind pressure deformation performance, anti-rain water leakage and air leakage resistance, seismic performance can meet structural design requirements;
2. processing performance is good. It can be processed into various complex shapes such as plane, curved surface and spherical surface, which fully meets various modeling design requirements;
3.it can be recycled and recycled,which is environmentally friendly.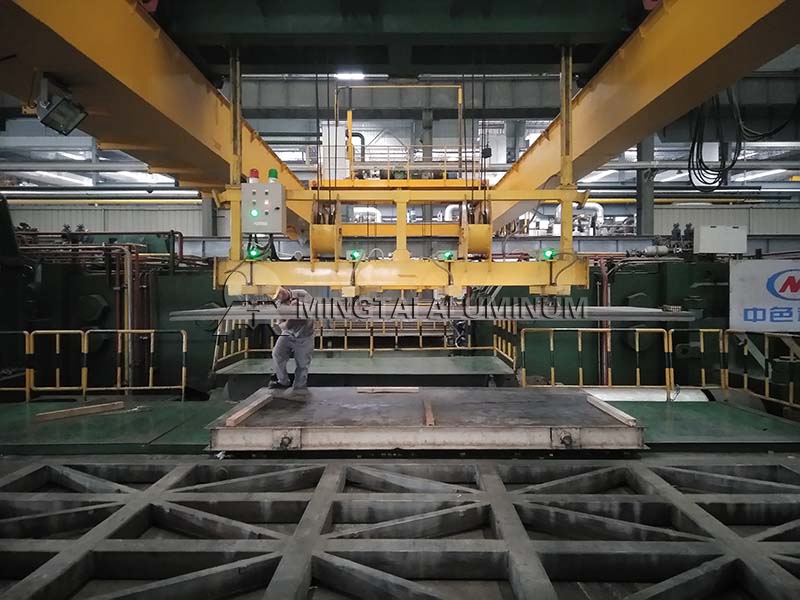 Mingtai curtain wall aluminum manufacturer
Mingtai Aluminum industry Co., Ltd. In Henan is a private aluminum processing listed company with an annual production capacity of 770,000 tons. The 2600 mm ultra-wide curtain wall aluminum plate produced by Mingtai has good formability, corrosion resistance and water resistance, with the national standard of aluminum plate (GB/T 3880-2006), the quality and brand won the trust of customers, and it is the aluminum plate and foil manufacturer trusted by customers.