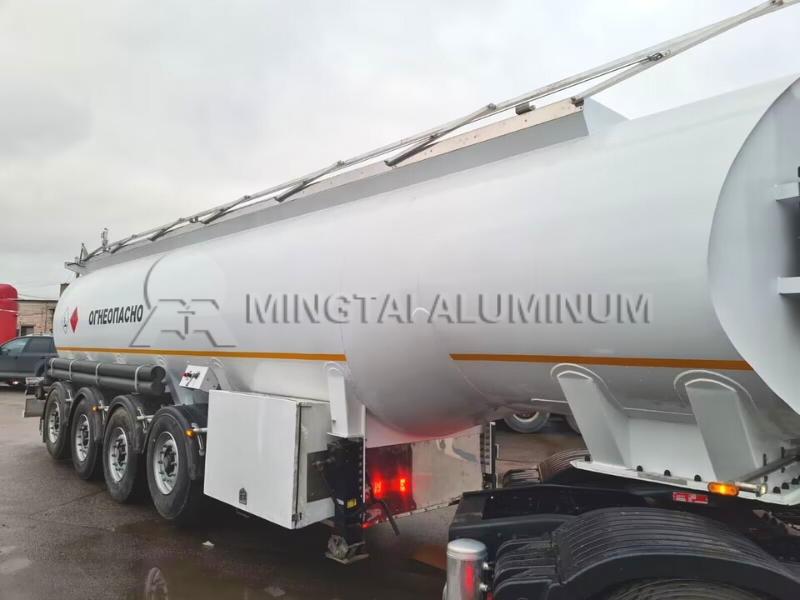 Mingtai Aluminum supplies 5182 aluminum plates for tank trucks to Russia
Loading Port: Tianjin/Qingdao, China
Sample: A4 Sized
Payment Terms: L/C,D/P,T/T
Delivery time: Within 15-30 Days
Email Us:sale06@mingtai-al.com
Contact Us
---
Mingtai Aluminum Supply 5182 Aluminum Plate
China's leading aluminum plate manufacturer, Mingtai Aluminum, recently supplied 5182 aluminum plates to a Russian oil tank truck company. This board is used to construct and design tank cars for transporting various liquids and gases.
5182 aluminum plate is known for its excellent corrosion resistance, high strength, and good weldability, making it an ideal material for tank truck transportation. The 5182 aluminum plate is produced using the advanced rolling and processing technology of Mingtai Aluminum, ensuring stable quality and meeting the specific requirements of customers.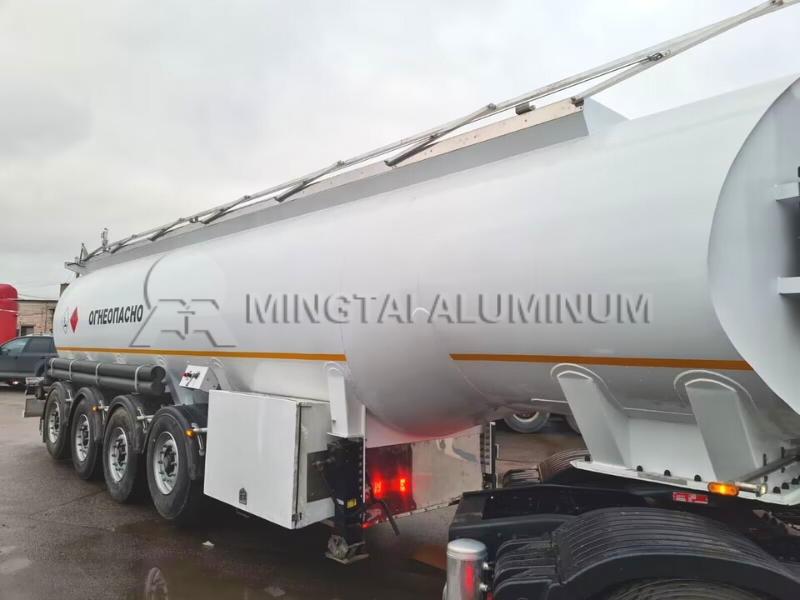 This order demonstrates Henan Mingtai Aluminum Industry's commitment to providing high-quality aluminum plates for tank trucks to global customers. Mingtai Aluminum has established a good reputation for innovative technology, reliable delivery, and excellent customer service, and continues to expand its global influence through strategic partnerships and cooperation.
Mingtai Aluminum Supply 5182 Aluminum Plate Specification
Material status: O, H12, H14, H16, H18, H19, H22, H24, H26,
Thickness (mm): 0.15-600
Width (mm): 20-2600
Length (mm): 500-16000
Typical products: outer panels and decks of the ship's side and bottom, refrigeration devices, tank cars, oxygen generator towers, etc.
Mingtai Aluminum provides 5182 aluminum plate performance advantages
1. The welding performance of gas welding, argon arc welding, spot welding, and roll welding is very good.
2. Good machinability. The surface is beautiful after anodizing treatment.
3. The alloy has high strength, fatigue resistance, and good corrosion resistance
4. High plasticity and corrosion resistance, unable to be strengthened by heat treatment, good plasticity during semi cold work hardening, low plasticity during cold work hardening;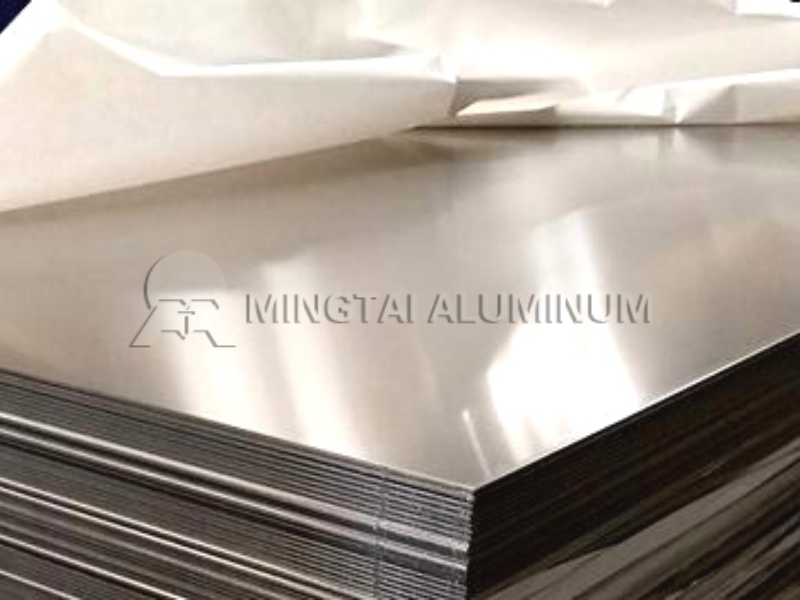 Mingtai Aluminum 5182 Aluminum Plate Manufacturer
Strong strength
Mingtai Aluminum has factories in Zhengzhou, Gongyi, Xingyang and other places, and offices in Kunshan, Dongguan, Chongqing, South Korea and other regions. Top 500 Private Manufacturing Enterprises in China.
Advanced equipment
Mingtai Aluminum Industry has introduced the German Sigma six high cold rolling mill. Production of ultra wide and ultra thick aluminum plates, with a width of up to 2650mm and a thickness of up to 500mm, internal stress relief, cutting without deformation, is one of the few manufacturers that can produce ultra wide and ultra thick aluminum plates.
Full range of products
Mingtai Aluminum Industry is a large-scale aluminum alloy listed enterprise, specializing in the production of aluminum plates, aluminum coils, and aluminum foils. The product category covers 1-8 series alloy grades. To undertake large orders, prices in RMB/foreign currency can be quoted. Global exports.
In short, the 5182 aluminum plate supplied by Mingtai Aluminum is very mature. 5182 aluminum plate is one of Mingtai Aluminum's best-selling products, and the quality meets various national indicators and requirements, so you can purchase with confidence. If you need Mingtai Aluminum to supply you with 5182 aluminum plates, please contact our email: sale06@mingtai-al.com Or click on the online consultation on the right side, and we will communicate with you and provide the most favorable price.