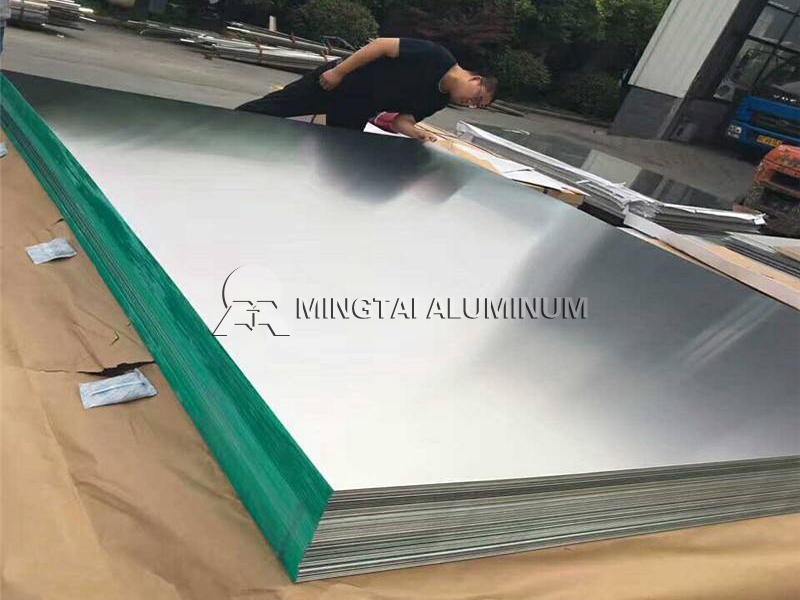 Large Aluminum Sheets for Sale
Loading Port: Tianjin/Qingdao, China
Sample: A4 Sized
Payment Terms: L/C,D/P,T/T
Delivery time: Within 15-30 Days
Email Us:sales01@mingtai-al.com
Contact Us
---
Large Aluminum Sheets
There are large aluminum sheets for sale available in various alloy grades, thickness, width, length, etc. Such as our large aluminum sheets can up to 2300mm width, and 600 thickness. Besides, the alloys cover 1-8 series, including 5754 h111 aluminum, 1050, 1060, 1100, 3003, 5754, 5083, 6005, etc. What's more, our aluminum sheet for sale have flater plate-type, more accurate tolerance, superior quality, and original factory warranty. In addition, We can also meet your custom needs !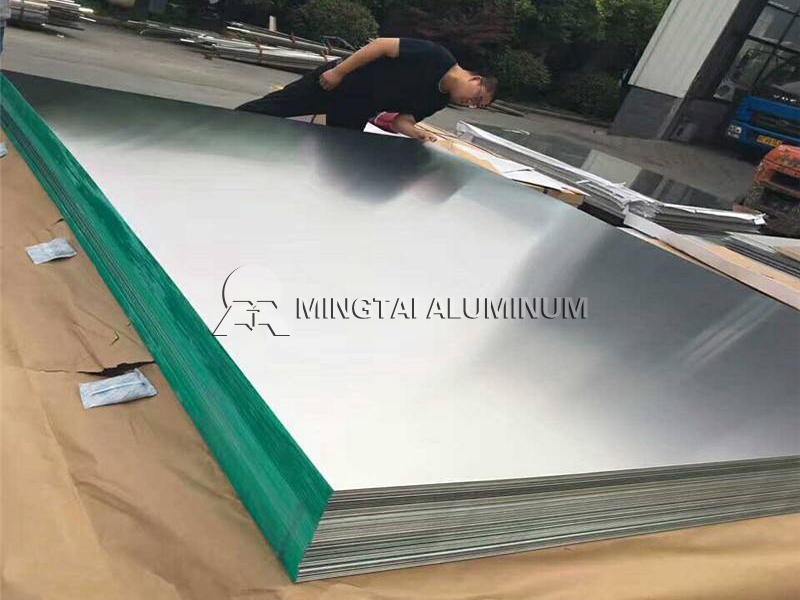 Large Aluminum Sheets 3003 5754 Series Alloy
3003 Grade Large Aluminum Sheets for Sale
3003 alloy is widely used large aluminum sheet with 2000mm width. In fact, 3003 aluminum sheet is typical anti-rust Al-Mn alloy. So, it shows certain strength, excellent corrosion resistance, weldability, workability, formability, etc. Therefore, 3003 grade large aluminum sheet works well in building, vehicles such as tank truck, trailer, bus skin,etc, as well as marine facilities, mould, manufacturing, weldments and various fields. In addition, the common are 3003 h16, 3003 h14, 3003-22, 3003-O aluminum alloy plates, etc.
The mechanical parameters of 3003 aluminum sheet:
| | | | | |
| --- | --- | --- | --- | --- |
| Alloy | Tensile strength  σb | Yield strengt σ0.2 | Elongation δ16 | Electrical conductivity (20℃) |
| 3003 | 115 MPa | ≥85 MPa | 25 % | 48 IACS,% |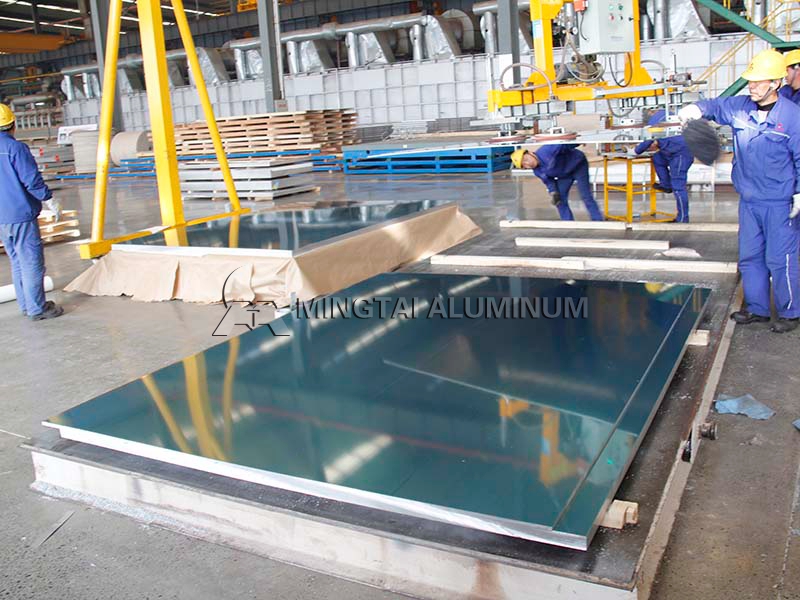 5754 Alloy Large Aluminum Sheets for Sale
5754 aluminum sheet is also famous for its high fatigue resistance. In fact, 5754 aluminum belongs to Al-Mg alloy, often regards as marine grade aluminum sheet. Besides, 5754 grade large aluminum sheet also shows outstanding machinability, formability, weldability, corrosion resistance, weatherability, surface treatment effect such as anodic oxidation or surface embossing. Therefore, 5754 aluminum alloy is perfect material of tank truck, noise barrier wall, automobile doors, marine facilities, signage, welding parts, sheet metal parts, etc.
Most notably, Mingtai large 5754 h114 aluminum chequered plate with 2300 thickness is widely used for wind tower interior, large cruise ships, high-altitude spiral stairs and other conditions requiring high strength and skidproof in fact. Besides, there also are various surface patterns for your choice. Such as diamond, big/ small 5 bars, and 3 bars, etc.
The mechanical parameters of 5754 aluminum sheet:
| | | | | |
| --- | --- | --- | --- | --- |
| Alloy | Tensile strength  σb | Yield strengt σ0.2 | Elongation δ16 | Electrical conductivity (20℃) |
| 5754 | 165~265 MPa | ≥80 MPa | 10 % | 30-40 IACS,% |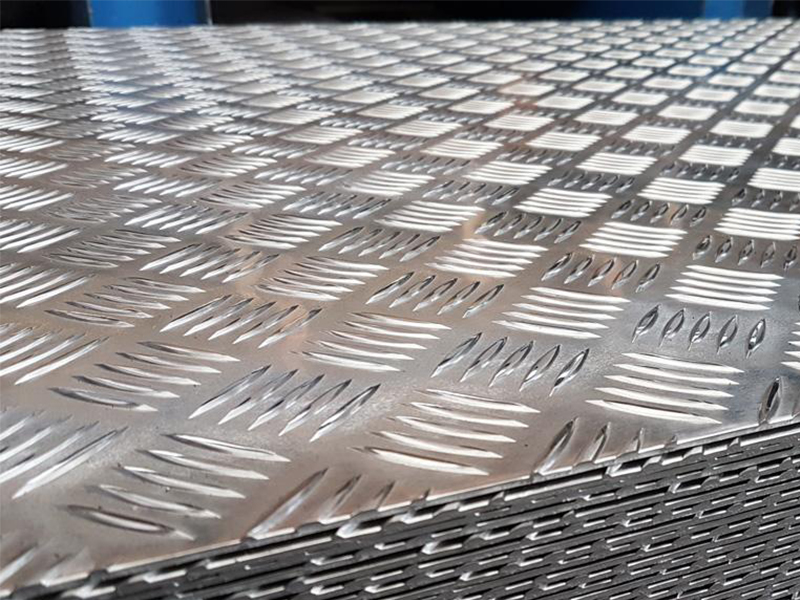 Related Products of Large Aluminum Sheets
such as aluminium sheet 3mm 8×4 8×4 aluminium sheet 6 x 8 aluminium sheet 4 x 10 aluminium sheet metal 5×8 aluminium sheet 4×8 aluminium sheets for sale
also such as 20 gauge aluminium sheet metal 10mm aluminium plates 12mm aluminium plates 15mm aluminium plates 3mm aluminium plates aluminium plates 2mm
Price of Large Aluminum Sheets for Sale
In fact, Mingtai Aluminum is one of the few large aluminum sheet manufacturers in China that can produce ultra-wide and ultra-thick aluminum plates. So far, Mingtai large aluminum sheets haven exported to South Asia, West Asia, Southeast Asia, North America, South America, Oceania, Europe and other regions. Therefore, it is well received by the market! So here, if you are looking for large aluminum sheets, then don't hesitated to contact us now ! Just send an e-mail, or leave an online messages, we will quickly offer the best price for you ! Come on !