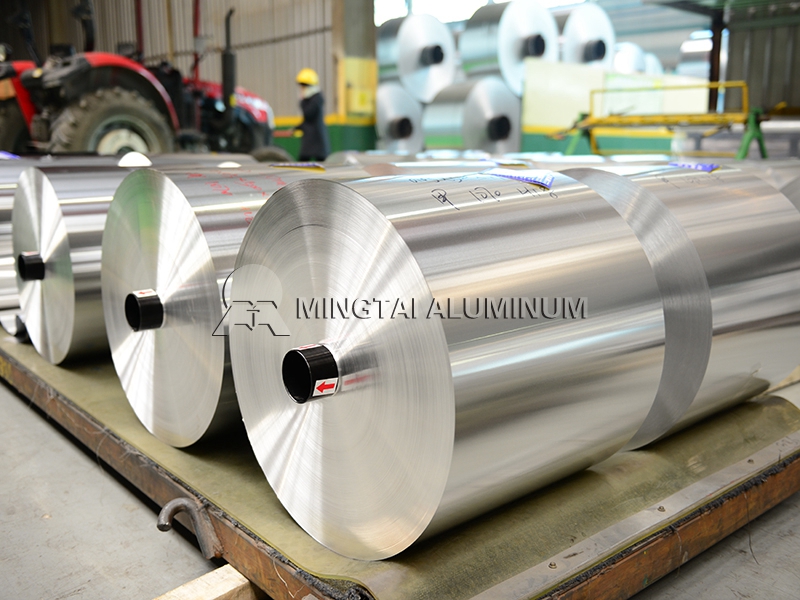 Aluminium Foil Manufacturers Supply Light Gauge and Medium Foil
Loading Port: Tianjin/Qingdao, China
Sample: A4 Sized
Payment Terms: L/C,D/P,T/T
Delivery time: Within 15-30 Days
Email Us:sales01@mingtai-al.com
Contact Us
---
Aluminium Foil Manufacturers Introduce Light Gauge and Medium Foil:
Aluminium foil manufacturers have their own merits in the market. And for an aluminum foil manufacturer, whether it can produce light gauge foil, often also reflects its capability. Now, let's know what is light gauge foil!
Aluminium Foil Manufacturers Introduce Aluminum Foil Classification:
Aluminum foil from thin to thick is divided into light gauge foil, medium gauge foil, and heavy gauge foil.
light gauge foil: The thickness expression is 0.00X mm, that is, the foil's thickness with two zeros after the decimal point. Up to now, there are just some aluminium foil manufacturers that can produce 0.005~0.009mm thick light gauge foil.
Medium gauge foil:The foil with a thickness of 0.01mm-0.1mm.
Heavy gauge foil: 0.1-0.2mm thick aluminum foil, also often called aluminum closure sheets, widely used for ROPP, screw caps, pp cap stock, easy opening foil, etc.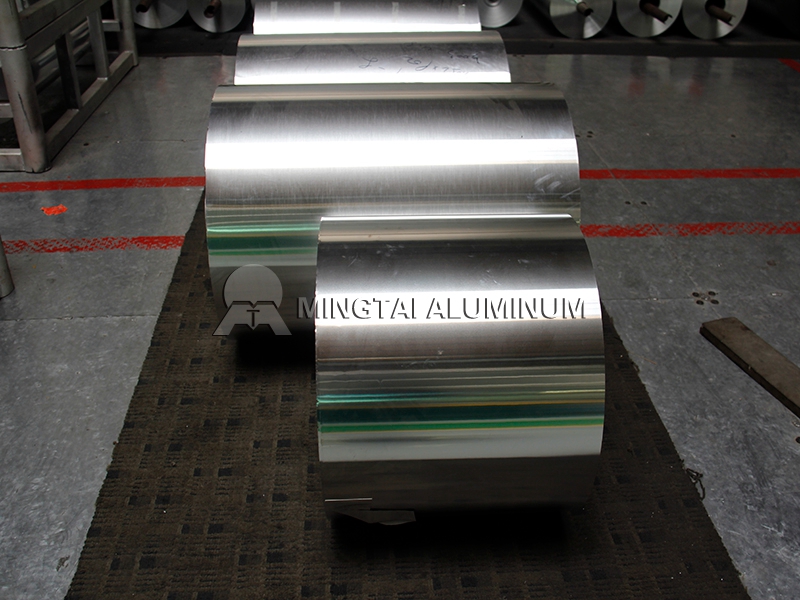 Best Aluminium Foil Manufacturers Recommendation:
Most proudly, Mingtai Aluminum is the first group of China aluminium foil manufacturers to enter the international market. So far, Mingtai aluminum foil has been exported to Southeast Asia, South Asia, West Asia, North America, South America, Europe, and other regions. It is successfully practiced in food packaging, medicine, electronics, construction, household daily use, all of the aspects.
Mingtai Aluminium Foil Manufacturers Product Categories:
Food Grade Aluminum Foil: The typical alloy is 8011 aluminum foil, 3003 aluminum foil, 3004 aluminum foil, 1235 aluminum foil, etc. The commonly used fields cover lunch box material, household foil, container foil, food packaging, etc.
Pharmaceutical Foil: such as 8021 aluminum foil for cold-formed blister, 8011 PTP medicine foil, 8079 tropical-type pharma foil, 1060 medicine foil seals.
Industry Foil:Besides, Mingtai aluminium foil manufacturers also produce industry foil, including honeycomb foil, tape foil, cable foil, etc.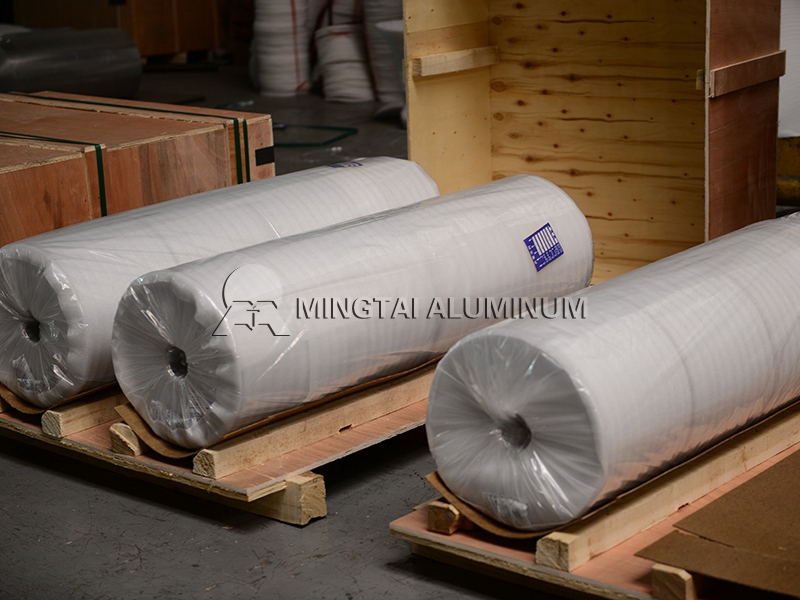 Aluminium Foil Manufacturers with Complete Alloy Grades:
| | | | | |
| --- | --- | --- | --- | --- |
| Alloy Series | Typical Grades | Thickness | Width | Length |
| 1 series | 1235, 1060, 1100, 1070, etc | 0.006-0.2mm | 100-1650mm | C |
| 3 series | 3003, 3004 | 0.006-0.2mm | 100-1650mm | C |
| 5 series | 5052 | 0.006-0.2mm | 100-1650mm | C |
| 8 series | 8011, 8021, 8079, 8006, etc | 0.006-0.2mm | 100-1650mm | C |