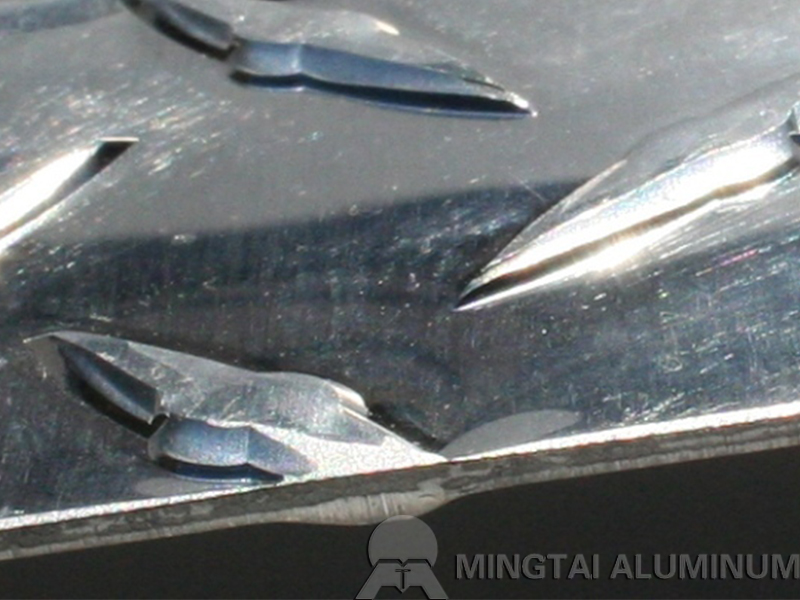 4×8 Sheet of 1 4 Inch Aluminum Diamond Plate
Loading Port: Tianjin/Qingdao, China
Sample: A4 Sized
Payment Terms: L/C,D/P,T/T
Delivery time: Within 15-30 Days
Email Us:sales01@mingtai-al.com
Contact Us
---
4×8 Sheet of 1 4 Inch Aluminum Diamond Plate
0.25 aluminum diamond plate 4×8 sheet refers to 1/4 inch (about 6.35mm) thick alu diamond plate with 4 feet width and 8 feet length. Actually, for 0.25 inch checker sheet belongs to thicker plate. And the typical alloys are 5086, 5083, 5754, 5052, 6061 and other aluminum diamond plate 4×8. In fact, they have higher strength, wear resistance, load-bearing, machinability, corrosion resistance, etc. Therefore, these 4×8 sheet of 1 4 inch aluminum diamond plate is very popular in construction, manufacturing, vehicles, ships and various fields.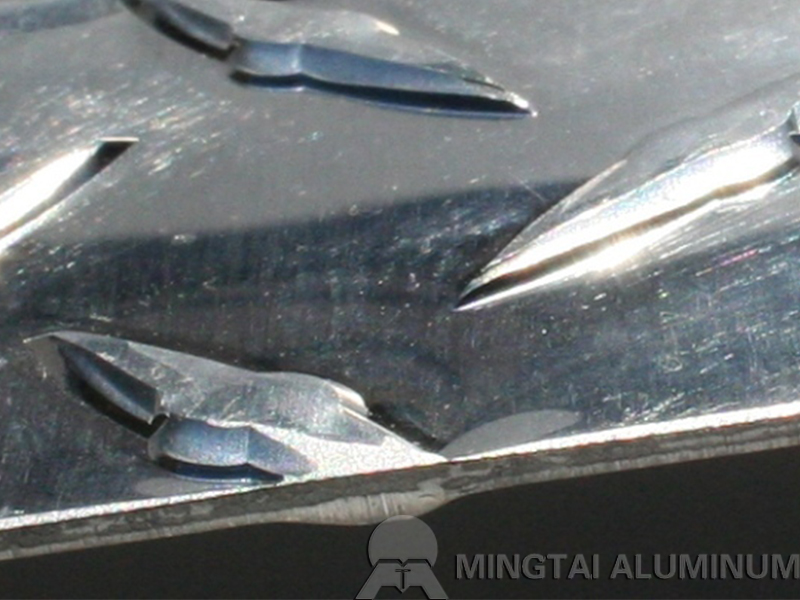 Cost of 4×8 Sheet of Aluminum Diamond Plate 0.25 Inch
Here, our price of 0.25 aluminum diamond plate 4×8 sheet is unit price multiplied by weight (ton). As we know, for the piece weight of 1 4 inch 4×8 sheet is about 50kg (0.05 tons). So, if we know the unit price form various manufacturer, we will know the specific price. Generally speaking, the thicker 4×8 diamond sheets are expensive than thin ones. And the 3 series diamond alloy plates, such as grade 3003, 3105, are more cost-effective than 5 series alloys.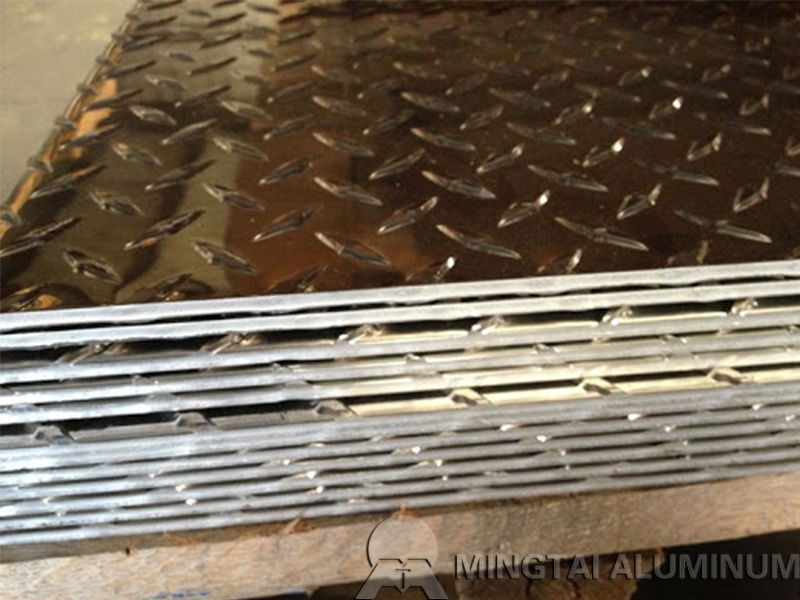 In fact, for the unit cost of 4×8 sheet of aluminum diamond plate 0.25 inch has big differences in the market. And this is because the price is affected by the specific alloy grade, thickness and width, as well as fluctuating aluminum ingot prices. So here, our Mingtai offer the real-time online quotation service. Now, if you are looking for 0.25 aluminum diamond plate 4×8 sheet price, just contact us. To get best factory direct price !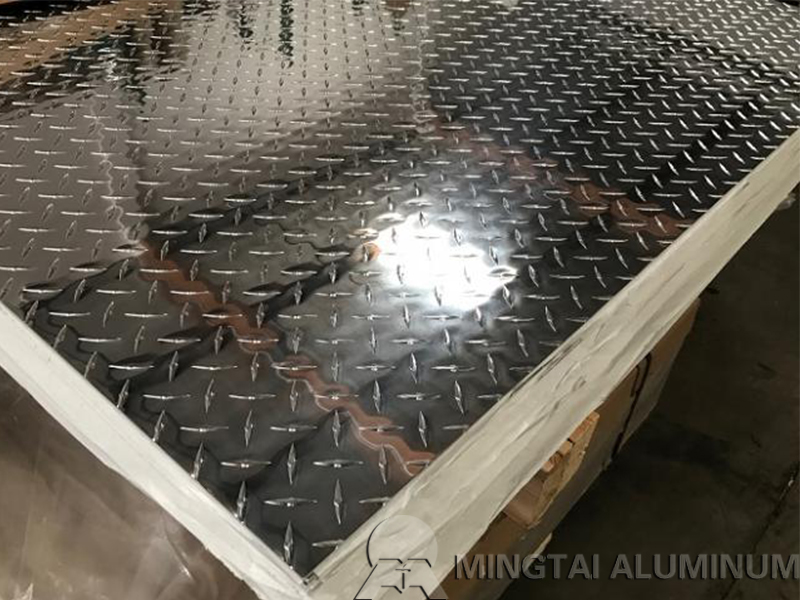 Mingtai 4×8 Sheet of 1 4 Inch Aluminum Diamond Plate
Welcome to Mingtai 0.25 aluminum diamond plate 4×8 sheet manufacturer ! In fact, our Mingtai is not only a large aluminum checker plate supplier, but also professional manufacturer with more than 24 years experience. Therefore, we can supply complete aluminum sheets with various types, alloy grade, temper, thickness, and customizable specs. To best meet your requirements ! Now, if you are looking for tread plates, then don't hesitated to contact us now ! Come on !