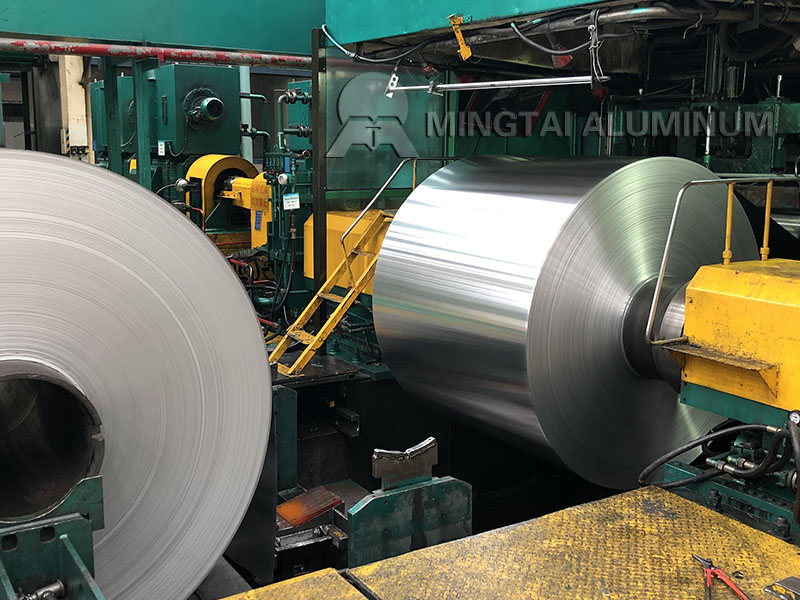 3003 aluminum sheet coil in Poland and France
Loading Port: Tianjin/Qingdao, China
Sample: A4 Sized
Payment Terms: L/C,D/P,T/T
Delivery time: Within 15-30 Days
Email Us:sales01@mingtai-al.com
Contact Us
---
3003 aluminum sheet coil
3003 aluminum sheet coil has a smooth, semi-shiny finish and is popular for many applications, including: fuel tanks, food, trailer siding, roofing, storage tanks, tool boxes, walkways, truck beds, decorative trim and chemical equipment, etc. The reason this metal is widely used is because it is affordable and strong. Compared to the European 5083-h116 aluminum plate, 3003 aluminum sheet coil is 20 percent stronger. This is due to it being integrated with 1.20 percent manganese.
3003 aluminum sheet coil application
3003 aluminum sheet coil has excellent anti-rust performance, it is appropriate to be used in humid environments like refrigerators or air conditioners ducts, mechanical parts, or external packing. It is also widely applied to ships/vessels, vehicles, automobile and inserter welding assemblies, fireproof pressure vessels, refrigeration equipment, television tower, drilling equipment, transport and communication facilities, missile elements, plate armors and so on.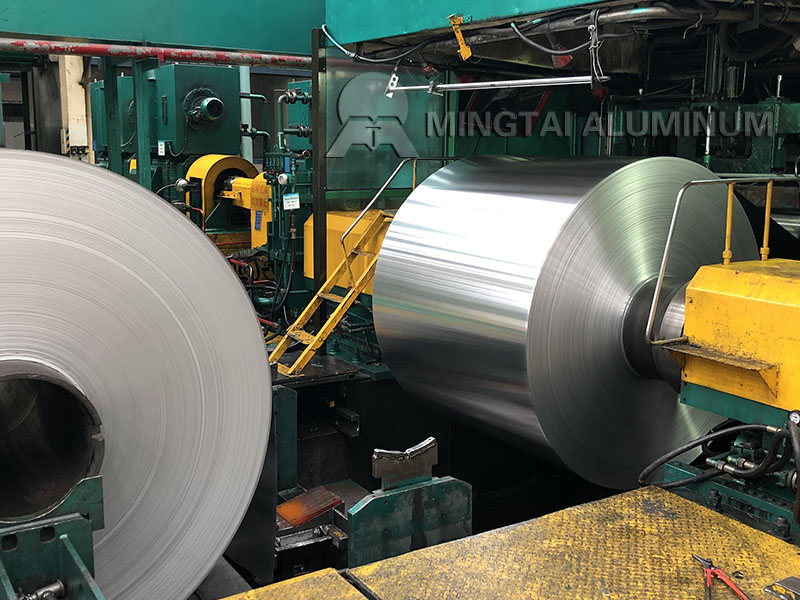 3003 aluminum sheet coil specification
Alloy grade: 3003 aluminum alloy
Thickness: 0.5 ~ 20mm
Width: 200 ~ 2650mm
length: All
– Standard Width and Length: 4" x 8", 4" x 4" , 4 in. x 10 in. aluminum sheet, 5 x 10 aluminum sheet, 48' x 96' aluminum sheet, 1219 x 2438mm, 1220mm x 2440mm aluminum sheet, 1000mm x 2000mm aluminum sheet, 1250mm x 2500mm, 1219mm x 2438mm, 1524 x 3048mm, 1500mm x 3000mm aluminum sheet.
– Surface Finish: Mill finish (unless otherwise specified), or Stucco Embossed
– Surface Protection: Paper interleaved, PE/PVC filming (if specified)
3003 aluminum sheet coil manufacturer
Mingtai Aluminum is an aluminum sheet coil manufacturer in China, we can supply aluminum sheet coil to Poland and France, the annual production capacity is 1 million tons, and the product quality is good. We customize production according to customer requirements, if you want to order 3003 aluminum sheet coil, please contact our email or click online consultation on the right!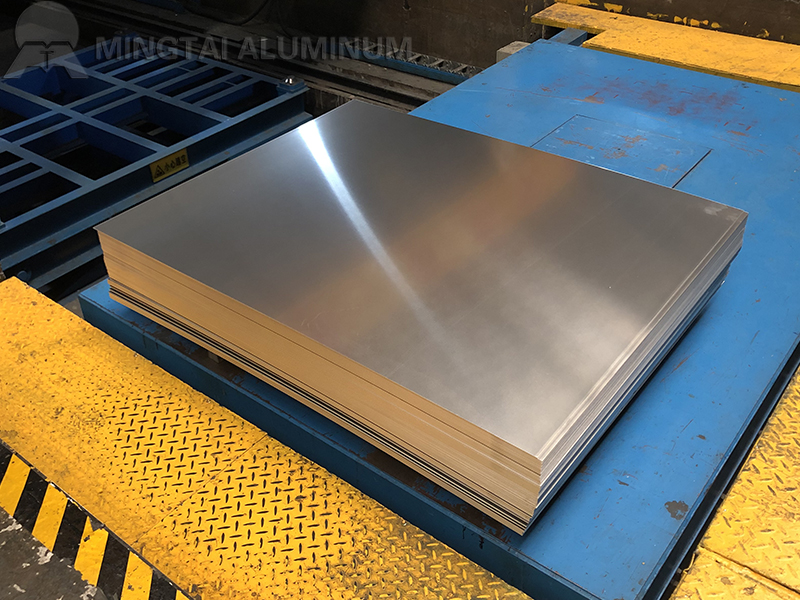 3003 aluminum sheet coil features
It has a lot of great characteristics, such as:
1.Being weldable and corrosion-resistant.
2.Excellent at resisting moisture and strong for its light weight;
3.Easy to Drill, Machine, Shear and Form.
This make it a popular choice. In addition to the above features, it also has a surface that has a highly polished finish, making it an attractive choice. Although 3003 aluminum sheet coil is thin, it cannot be bent easily, instead requiring special tools to do so, it is an excellent choice for chemical equipment and general sheet metal projects. It works well in fabrication and decorative architectural uses because it is highly workable, formable, and weldable, while being capable of withstanding outdoor weather. Welcome contact us to order!