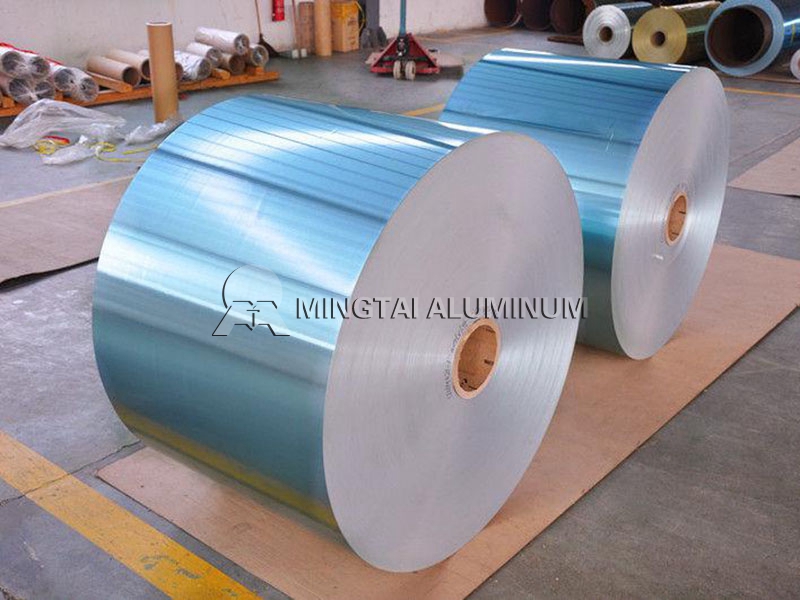 High Safety Pharmaceutical Foil Aluminum Alloy
Loading Port: Tianjin/Qingdao, China
Sample: A4 Sized
Payment Terms: L/C,D/P,T/T
Delivery time: Within 15-30 Days
Email Us:vip@mingtai-al.com
Contact Us
---
Pharmaceutical Foil
Pharmaceutical foil is used in pharmaceutical tablets, creams, liquids and powders to provide a user-friendly, safe and versatile packaging form. Aluminum pharmaceutical foil has excellent barrier properties that completely remove moisture, oxygen and other gases, microorganisms and light. In addition, Aluminum pharmaceutical foil can maintain a long-term degradable state under peak conditions and can be recycled environmentally. Aluminum pharmaceutical foil is completely sterile due to the annealing temperature and the final regulation process, ensuring sterility to medical standards.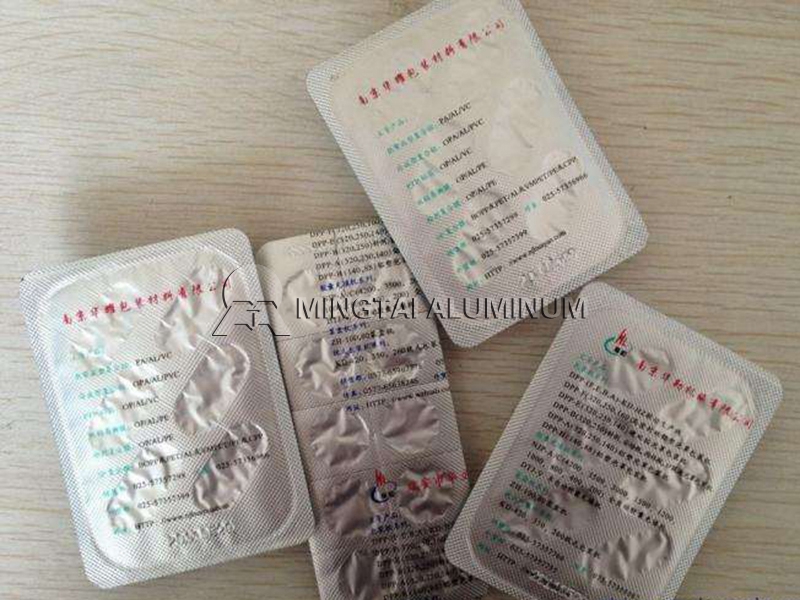 Aluminum Pharmaceutical Foil
8011 medicinal aluminum foil,H18/O state
Thickness:0.016/0.018/0.02/0.021/0.025/0.03/0.04
Width:300-1000mm
Numbers of meter:8000m
8021 aluminum pharmaceutical foil,O state
Thickness: 0.04/0.05/0.06/0.065
Width: 300-1050mm
Numbers of meter: 2000-4000m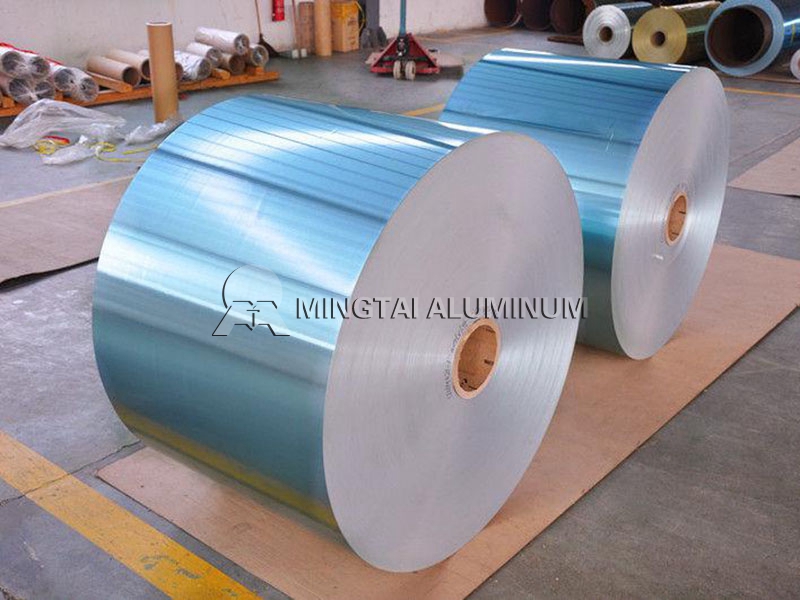 Pharmaceutical Foil Quality Requirements
1.The pattern of pharmaceutical foil is flat, O state ensure A-level brushing.
2.The pharmaceutical foil surface requirements are very strict, dark surface is bright, no black oil spots, scratches, small black wires, bright lines, roll marks, convex-concave point, or mosquitoes .
3. Thickness of pharmaceutical foil must be strictly in accordance with the card.
4. No pinholes or holes, pinholes must be abolished
5. Trimming quality, no burr, turriform, enamel layer, scallop, cuffed edge, or convex-concave points.
6. The porosity of pharmaceutical foil should be ensured when slitting, and the brush water must reach Class A.
7. The number of meters must be slitted according to the requirements of the card.
8. Packaging of pharmaceutical foil shall be moisture protection, avoid oxidation and iron core should avoid oxidation.