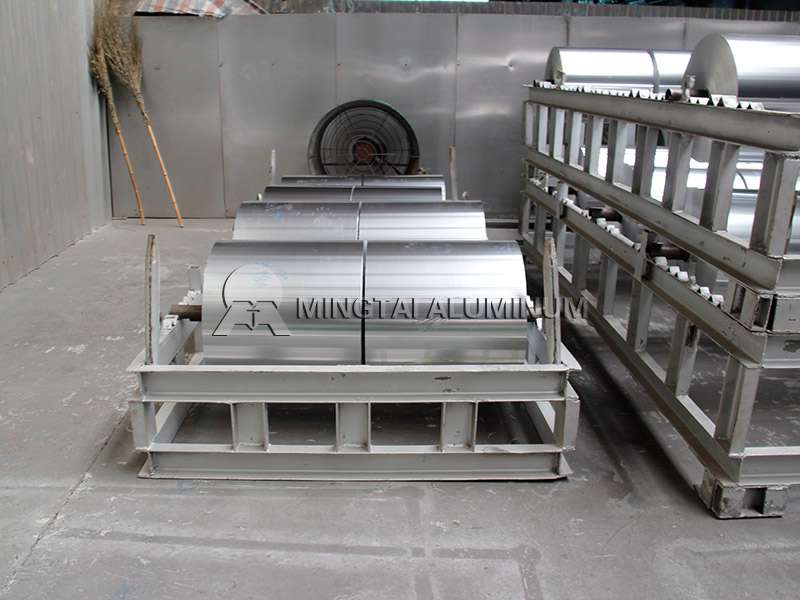 1060 Aluminum Foil
Loading Port: Tianjin/Qingdao, China
Sample: A4 Sized
Payment Terms: L/C,D/P,T/T
Delivery time: Within 15-30 Days
Email Us:sales01@mingtai-al.com
Contact Us
---
Introduction to 1060 Aluminum Foil
1060 aluminum foil is an alloy foil with 99.6% Al content in 1 series pure aluminum products, so it retains the excellent ductility, corrosion resistance, electrical conductivity, and thermal conductivity of pure aluminum. Of course, the addition of alloy components also slightly enhances the strength and alloying properties of 1060 aluminum foil, making full use of its various characteristics and applying it in many fields. For example, 1060 aluminum foil is perfectly sealed for pharmaceutical injection due to its excellent stretchability, and 1060 battery aluminum foil has good conductivity and can effectively improve the performance of lithium ion batteries. In addition, 1060 foil has amazed thermal conductivity and is a good choice as lunch box material and so on. Here, Mingtai Aluminum has strictly controlled the structure, performance, plate shape, thickness difference, and surface quality requirements of 1060 aluminum foil to ensure the production of high-quality 1060 aluminum foil. Mingtai manufacture has gained high international market recognition. Australia's market share is more than 40%, and it is the second manufacturer of export credibility for aluminum foil and sheet companies in the Americas.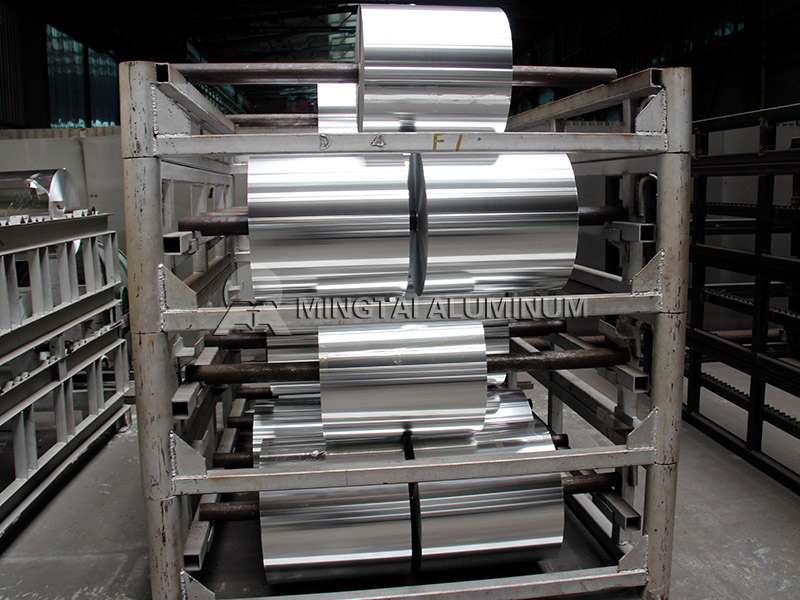 Features of 1060 Aluminum Foil
1. High Electrical Conductivity. Compared to other aluminum alloy foils, 1060 aluminum foil has a strong conductive advantage. Similarly, its thermal and electrical conductivity is second only to copper, silver and gold.
2. Excellent Formability. 1060 aluminum foil has good elongation and processability, strong plasticity, moderate tensile strength, and can well meet conventional processing requirements (such as stamping, stretching, etc.)
3. High Stability. 1060 aluminum foil can withstand high and low temperatures (-20 ° C to + 250 ° C) without changing its performance.
4. Other Characteristics. In addition, 1060 aluminum foil also has good light shielding, insulation and corrosion resistance, and the effect of anodized surface treatment is obvious. There are more applications with corresponding features, don't hesitate to click the customer service dialog on the right, online consultation, get it for free!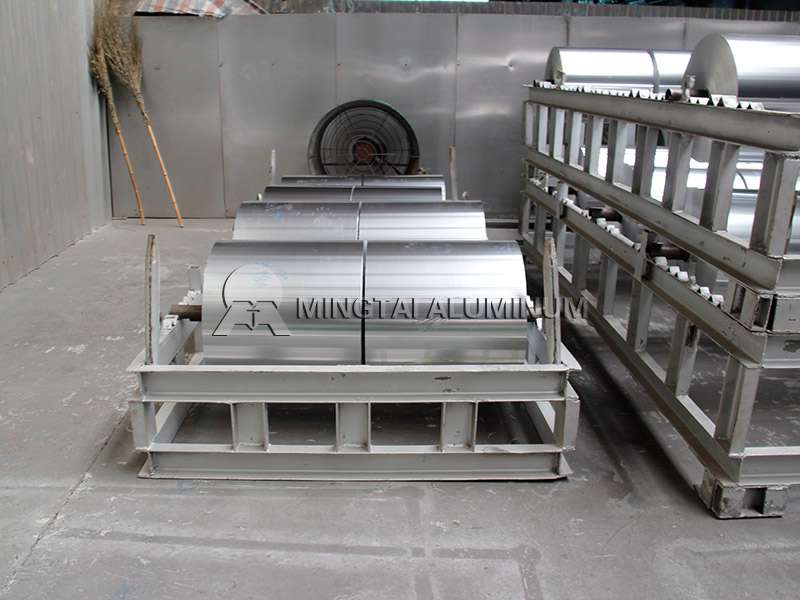 Usages of 1060 Aluminum Foil
1060 Lithium Battery Foil
1061-H18 aluminum foil can greatly ensure the smoothness of conduction, reduce the contact resistance between the positive/negative electrode material and the current collector. It results in a significant increase in the overall performance of the battery. The commonly used 1060 aluminum foil specification is 0.012~0.02*420*1250 mm (T*W*L).
1060 Aluminum Foil for Injection Vial Seals
1060 aluminum foil has excellent processability, and can be seamlessly bonded to pharmaceutical injection seals. It also has the advantages of odorless, non-toxic, stable performance, and excellent light-shielding properties. Here, Mingtai has long provided 1060 aluminum foil strip for injection vial seals, which is very popular in many countries because of its mature processing technology and low price.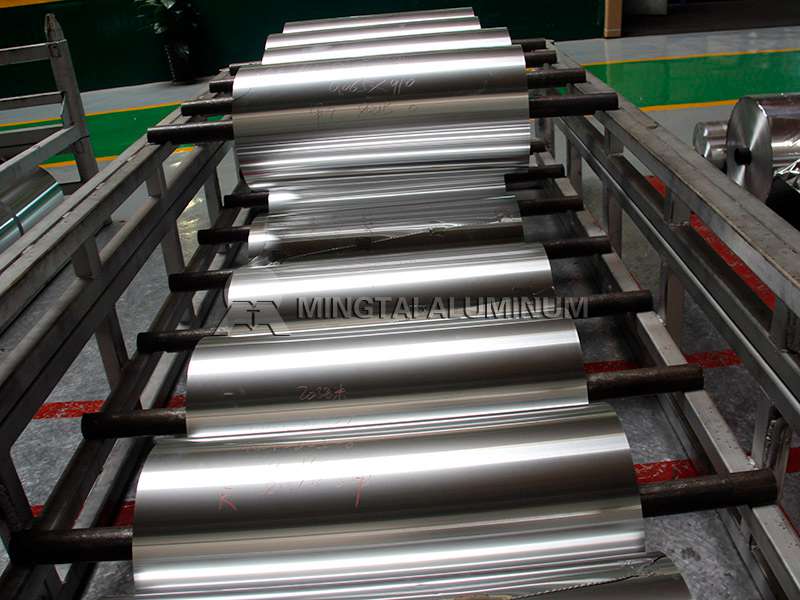 1060 Aluminum Foil for Food Packaging
Similarly, 1060 aluminum foil is also suitable for food packaging, oven baking, charcoal grilling, etc. Coupled with the advantages of 1060 aluminum foil strong thermal conductivity, it can speed up baking and freezing, making cooking convenient and quick.
Other Usages
Besides, 1060 aluminum foil can also be used for gaskets, electronic labels, lunch boxes material, and 1060-O aluminum foil for automotive heat shields.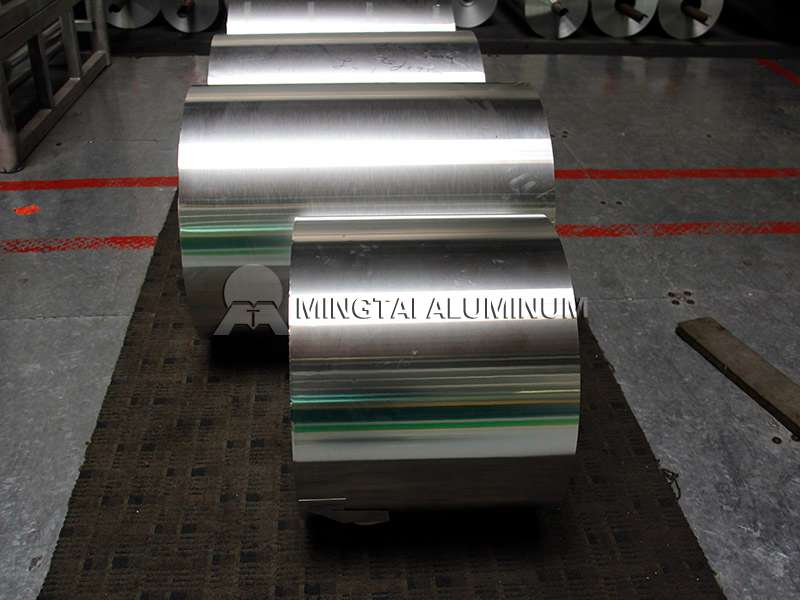 Mechanical Properties of 1060 Aluminum Foil
| | | | |
| --- | --- | --- | --- |
| Tensile strength  σb (MPa) | Yield strengt σ0.2 (MPa) | Elongation δ16 (%) | Electrical conductivity(20℃)(IACS,%) |
| ≥75 | ≥35 | 3-5 | 62 |
Technical Parameters of 1060 Aluminum Foil
| | |
| --- | --- |
| Typical Alloy | 1060 Aluminum Foil |
| Temper | O、H18、H22、H24 |
| Thickness(mm) | 0.018-0.2 |
| Widthness(mm) | 100-1600 |
| Length(mm) | C |
| Typical Products | Cap material, Food packaging, Aluminum foil gaskets, Electronic labels, etc |